December 02, 2021
NAFCU urges Senate leaders against compromises to invasive IRS reporting regime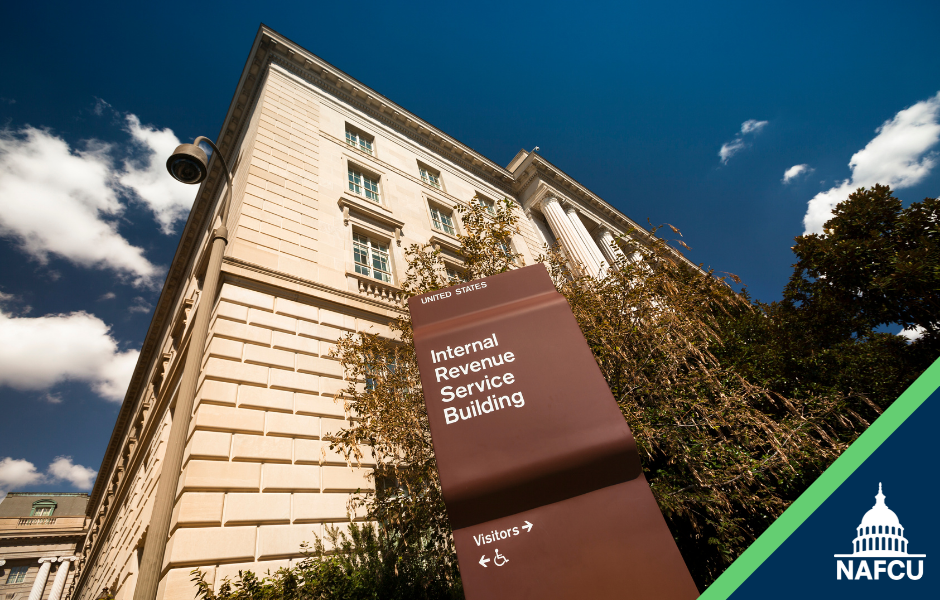 NAFCU Vice President of Legislative Affairs Brad Thaler today sent a letter to Senate Majority Leader Chuck Schumer, D-N.Y., and Senate Minority Leader Mitch McConnell, R-Ky., reiterating major concerns around the proposed IRS reporting requirement, which was excluded from the House-passed Build Back Better Act (BBBA) last month. 
While NAFCU was pleased to see the House's recognition of the major concerns surrounding the proposal, several compromises have been floated in an attempt to push the legislation forward in the Senate version of the reconciliation package. 
"We believe that requiring credit unions and other financial institutions to report on gross inflows and outflows stands to pose more costs and burdens on community institutions with uncertain returns," wrote Thaler. "Furthermore, various compromises that have been floated, such as raising the reporting threshold above $10,000 or not counting direct deposits of paychecks or various payments, do not address the problems with this provision."
Thaler notes that because the provision focuses on "new reporting concept of account flows, and not income, most Americans stand to be caught up in this new scheme even at a higher threshold and will face a level of consumer confusion because of it."
The provision also stands to greatly impact all working Americans, subjecting them to this invasive reporting regime and putting them potentially under greater IRS scrutiny. In addition, Thaler reiterated once again that financial institutions such as credit unions are already subjected to a wide range of reporting responsibilities and compliance burdens. 
While NAFCU supports efforts to increase taxpayer compliance, adding another reporting requirement, one that lacks greater analysis and study of its efficacy, would incur significant costs and burdens for credit unions, possibly redirecting resources away from consumers.
"This provision cannot be fixed and should be rejected outright," stated Thaler. 
In a new round of grassroots efforts, NAFCU Director of Political Affairs Chad Adams called on credit union members to stand up against this provision and fight back against efforts to move any type of scaled-back proposal in the forthcoming Senate version of BBBA. "We must continue to keep the pressure on that this provision, in any form, is unacceptable," remarked Adams. 
The association has been steadfast in advocating against the IRS reporting regime, working with Congressional leaders to explain why this provision must be eliminated completely. NAFCU President and CEO Dan Berger has continually articulated major concerns with the requirement for both credit unions and consumers. 
Stay tuned to NAFCU Today to get the latest updates on this issue. Read Thaler's full letter here. 
Related Resources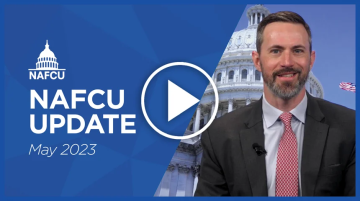 Video
Add to Calendar 2023-06-01 09:00:00 2023-06-01 09:00:00 Managing Risk with Derivatives In today's interest rate environment, derivatives are an essential tool that plays a key role in mitigating rate risk in credit unions' loan portfolios and in pricing member share accounts. By providing access to fairly priced products and services, credit unions support their local communities and play an important role in the nation's financial health. Get the Report: Location NAFCU digital@nafcu.org America/New_York public
preferred partner
Piper Sandler
Whitepaper
---
Get daily updates.
Subscribe to NAFCU today.