October 11, 2018
NAFCU welcomes financial innovation, offers bureau ideas to ease CU burden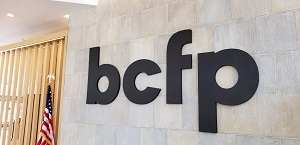 NAFCU is supportive of the Bureau of Consumer Financial Protection's (previously the CFPB) efforts to promote innovation in the financial marketplace and welcomes revisions to its trial disclosure programs, the association's Andrew Morris stated in a comment letter Wednesday. However, he asked that the bureau be mindful of the costs involved in creating new disclosures as he suggested ways to ease any potential burdens.
In September, the bureau proposed creating a "sandbox" under its disclosure trial programs policy, which went into effect October 2013. This policy details the bureau's process to approve limited-time exemptions for financial institutions from current federal disclosure laws, so they can research and test informative, cost-effective disclosures. However, in the five years the policy has been in place, the bureau has yet to approve a program.
NAFCU previously shared its recommendations regarding how to improve the program, reduce regulatory uncertainty and lower costs for credit unions that wish to develop new disclosures. Following up on those recommendations in light of the bureau's proposal, Morris, NAFCU's regulatory affairs counsel, said the proposal does make modest improvements to the current process for obtaining a trial disclosure program waiver.
Specifically, Morris pointed out that NAFCU and its members are pleased to see greater clarity on the application review timeframes and extensions of existing waivers. The association requests, however, that if the bureau issues a formal denial on an application that it provide an explanation as to why. Also, if the bureau anticipates longer waiver extensions, NAFCU asks for further guidance on this aspect of the policy.
Above all, Morris wrote, the bureau should consider ways to reduce burden for potential applicants seeking to test new disclosures – especially smaller financial institutions such as credit unions. "NAFCU believes the Bureau can and should do more to make the trial disclosure program more accessible to institutions with limited financial resources," he wrote.
Morris offers several ways the bureau can ease credit unions' burden when they seek to test new disclosures, including:
granting credit unions additional flexibility when identifying laws or regulations to be waived in a trial disclosure application;
providing applicants an opportunity to cure alleged breaches of waiver provisions before revoking the waiver; and
maximizing assurances that the bureau will not pursue actions against waiver recipients under its unfair, deceptive, or abusive acts or practices (UDAAP) authority.
Get daily updates.
Subscribe to NAFCU today.