September 27, 2021
NAFCU's advocacy against burdensome IRS reporting, SBA direct lending provisions remains steadfast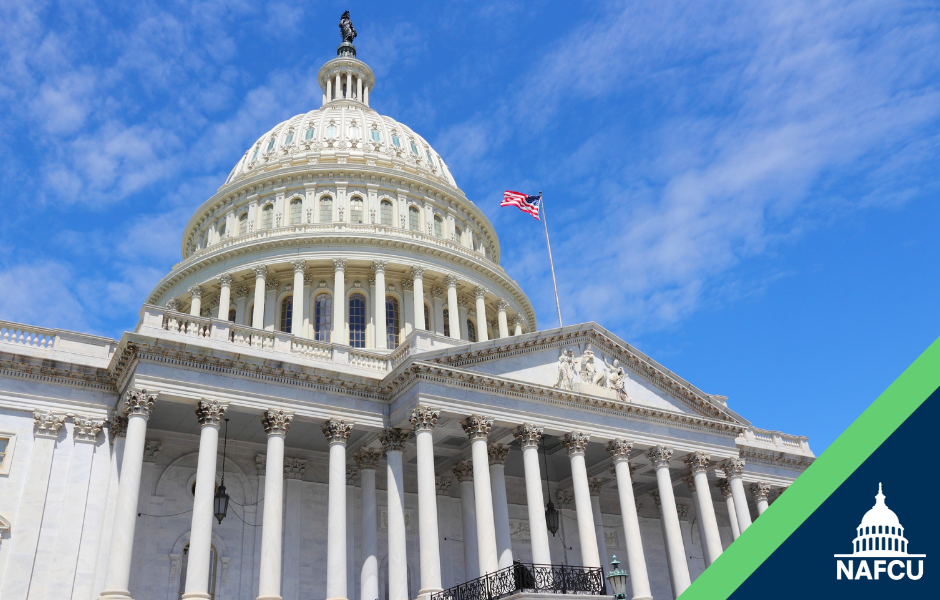 NAFCU continues its persistent advocacy against the proposed IRS reporting requirement provision and Small Business Administration (SBA) direct-lending provisions currently being considered for inclusion in the House's Budget Reconciliation  package, the Build Back Better Act.
Under the IRS reporting proposal, financial institutions would be required to file an annual information return for all business and personal accounts based on the total annual inflows and outflows each year on any accounts over a certain threshold.  While that threshold was initially proposed at $600, Hill leaders were discussing raising that threshold late last week. 
In response, on Friday NAFCU's Vice President of Legislative Affairs Brad Thaler sent a letter to the House Ways and Means Committee and Senate Finance Committee urging the lawmakers to reject any language enacting the provision from the Build Back Better Act. Thaler noted that, although efforts to raise the proposed threshold from $600 to $10,000 have been discussed, changes to the threshold "do not address the problems with this provision."
NAFCU has significant concerns about the compliance burdens this proposal would impose on credit unions as well as the privacy risks it would create for credit union members, and has repeatedly urged lawmakers to reject this provision. The association continues to call on credit unions to engage with lawmakers on this issue and recently released an additional round of grassroots efforts against the proposed reporting requirements.
"We encourage everyone to take the opportunity to send this message to your elected officials in both the House and Senate in the days ahead," wrote Thaler in a new message to members on Friday. "The time to act is now."
"Because this provision focuses on the new reporting concept of account flows, and not income, most Americans would be caught up in this new scheme even at a higher threshold," added Thaler.
Direct Lending Provision remains a concern
Relatedly, the Build Back Better Act also includes a proposal to grant the SBA new direct-lending abilities. Under the provisions in the bill, the SBA could make 7(a) loans of $150,000 or less directly to borrowers or "through partnerships with third parties."
Thaler also sent a  letter to both the House and Senate Small Business Committees on Friday to advocate against the proposal, highlighting the association's main concern that the provision would not require the SBA to work with lenders as they do with other 7(a) loan products, and would inherently allow them to make these new loans on their own.
In the letter, Thaler highlighted NAFCU's opposition to new SBA Direct Lending authority, noting concerns with previous direct programs, and stated that the SBA "should not be granted new authority in this area."
Thaler also noted that NAFCU and its members do support the concept of addressing the need for greater small dollar small business loans being available in the market, however NAFCU believes that "there are better ways to work with existing lenders to address the stated need of access to smaller loans to small businesses and we stand ready to work with you on that goal." 
The association remains vigilant on both issues to ensure their exclusion from the Build Back Better Act and will continue to advocate against provisions that would further complicate credit union compliance or direct lending processes. Stay tuned to NAFCU Today for the latest on as the legislation moves through Congress.
Get daily updates.
Subscribe to NAFCU today.