November 15, 2021
NAFCU's Berger calls for an extension to the comment period and implementation date for NCUA's call report changes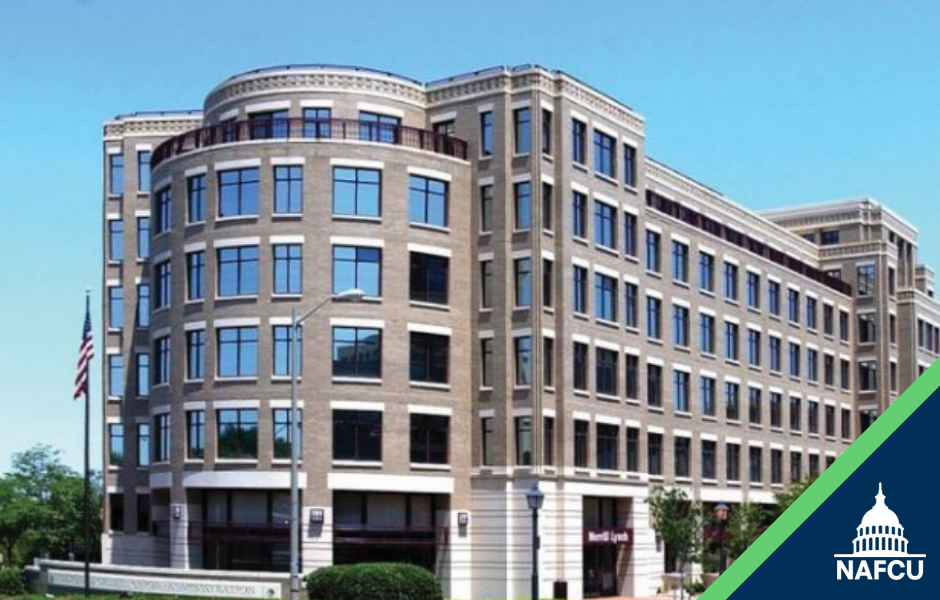 NAFCU President and CEO Dan Berger Friday wrote to the NCUA in response to the agency's significant changes to its call report, stating the NCUA should provide credit unions with more time to evaluate, respond to, and prepare for the changes. In addition, Berger suggested the NCUA postpone the effective date of the call report changes from March 2022 to January 2023.
"The proposed changes are significant in number and scope and will require additional time for credit unions to ascertain whether these changes are necessary, whether they will have practical utility, and in what ways the NCUA can minimize the burden on credit unions," wrote Berger.
Berger highlighted that the 197-page document cataloguing the proposed call report includes hundreds of new codes, including 614 changes categorized as new or new-replacement and the relocation of 389 account codes.
"Even though NAFCU supports efforts to update the efficiency and effectiveness of the Call Report, the simultaneous imposition of hundreds of additions, subtractions, and rearrangements of data points represents a massive alteration to the process of submitting Call Report data," wrote Berger. "The NCUA should extend the comment period for this proposal and postpone the effective date of the changes to January 2023."
Read the full letter here.  Without an extension to the comment period, comments on the proposed changes are due to the NCUA Nov. 26. For more information, a recent post on the NAFCU Compliance Blog breaks down the changes.
The association will continue to work closely with the NCUA to ensure credit unions have the resources, guidance, and flexibility needed to effectively serve their members. 
Related Resources
Add to Calendar 2023-02-03 09:00:00 2023-02-03 09:00:00 Winning the Battle for Deposits Listen On: Key Takeaways: [01:28] An overview of the current macro environment. [02:55] Traditional tactics used by credit unions in the battle for deposits and why these are no longer enough. [07:39] Rife competition in the credit union space and how to stand out from the crowd.  [10:23] The benefits credit unions can experience by reducing the cognitive load of their members [18:17] Advantages and disadvantages of PFM tools in the battle for deposits.  [20:14] What credit unions should demand of their vendors. Web NAFCU digital@nafcu.org America/New_York public
preferred partner
Personetics
Podcast
Add to Calendar 2023-02-02 14:00:00 2023-02-02 14:00:00 How to Leverage Loan Participations in a Low Liquidity Environment About The Webinar As credit unions continue to face challenges with liquidity starting off 2023, strategic pricing and long-term alternative funding strategies can play a key role in allowing credit unions to serve more members and successfully manage the balance sheet. Loan participations can play a key role helping credit unions sustainably grow their originations, provide the marketplace access to quality, short duration investments, and successfully grow market share. Please join Amy Henderson, Chief Consumer Services Officer at Greenstate CU, Devin Hughes, VP of Business Development at LendKey, and Michael Adams, VP of Lender Development at Open Lending for a panel discussion to learn how credit unions can strategically serve more members, effectively price for loans, and successfully manage their balance sheet. Attendees will: Hear from Credit Union and FinTech experts Learn about loan pricing strategies and participation strategies Glean best practices from industry leaders who have been executing on these innovative strategies that better position the balance sheet for long term growth Find out how credit unions can start the process to identify trusted partners to help them execute on this strategy and serve more members Register for the Webinar Web NAFCU digital@nafcu.org America/New_York public
preferred partner
Open Lending
Webinar
Management, Relationships, Consumer Lending
preferred partner
Wolters Kluwer
Blog Post
---
Get daily updates.
Subscribe to NAFCU today.