March 02, 2022
NAFCU's Kossachev shares CU priorities at FHFA public listening section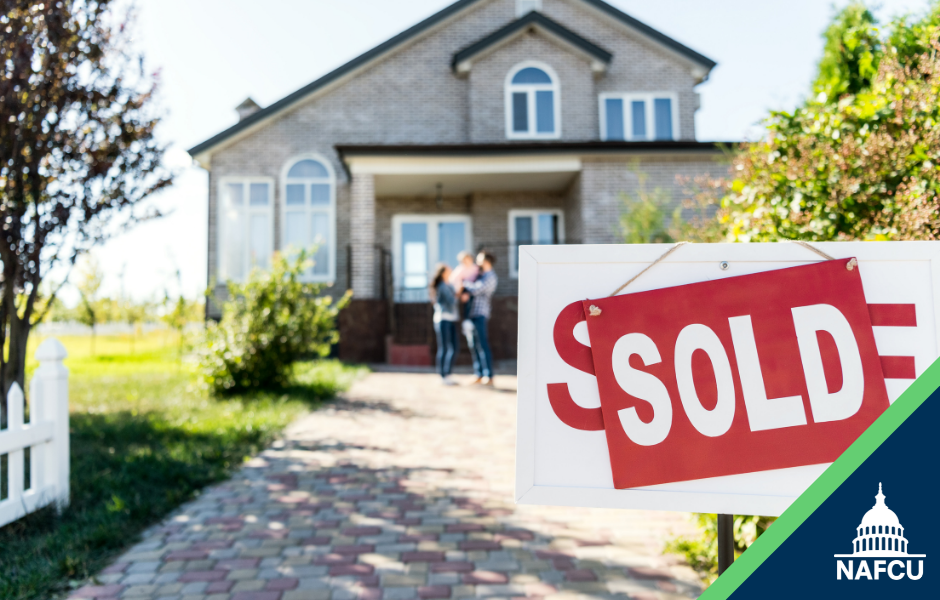 The Federal Housing Finance Agency (FHFA) on Tuesday held a public listening session on credit score models where FHFA Acting Director Sandra Thompson provided opening remarks and heard from representatives from different organizations. NAFCU previously highlighted the importance of accurate credit reporting for consumers and financial institutions and has shared support for lender flexibility.
During the event, NAFCU Vice President of Regulatory Affairs Ann Kossachev delivered remarks urging for alternative models that more accurately capture creditworthy borrowers and permit them access to affordable credit in order to bring more competition among credit score providers in the mortgage market, which will benefit unbanked and underbanked consumers.
Section 310 of the Economic Growth, Regulatory Relief, and Consumer Protection Act of 2018 required the FHFA to establish a structure for validation and approval of credit score models. During the listening session, the FHFA announced that the GSEs have completed all four phases of the validation and approval process outlined in the agency's 2019 final rule.
Kossachev urged the FHFA to consider the widespread use and reliance among mortgage lenders and investors on scores other than FICO as it evaluates the GSE's recommendations, noting that providing lenders the ability to choose a credit score model based on their individual risk assessment and the needs of their members is the best option.
NAFCU also supports lender choice because it would advance Congress's goal of improving the availability of credit for those who are "credit invisible."
In addition, Kossachev shared concerns regarding a reasonable transition time for lenders to effectively adopt and implement a new credit score once it is approved.
The association also suggested that GSEs consider providing additional resources for lenders through the Mortgage Translations Clearinghouse to help borrowers better understand credit scoring and how it's used to determine loan pricing.
NAFCU will continue working with the FHFA to expand access to mortgage credit among consumers in need.
Related Resources
Add to Calendar 2023-11-30 09:00:00 2023-11-30 09:00:00 Safeguarding Credit Unions with Threat Intelligence Listen On: Key Takeaways: [1:01] What is threat intelligence, and why is it important to CUs? [2:14] What are threat intelligence feeds, and what role do they play in strengthening CUs? [4:41] Leveraging threat feeds and integrating intelligence into tools is crucial. [6:35] Learn what threat CUs should be most concerned about. [7:39] Phishing is ever-evolving, and user awareness is critical. [10:43] Learn how Defense Storm uses feeds to protect its customers. [13:28] Threat intelligence is not as complicated as some think; initiation can be easy through Slack, discussions, and a reporting culture. Web NAFCU digital@nafcu.org America/New_York public
preferred partner
DefenseStorm
Podcast
Consumer Lending
Blog Post
Add to Calendar 2023-11-28 09:00:00 2023-11-28 09:00:00 Growing Creatively & Innovatively in 2024 Listen On: Key Takeaways: [0:58] What can credit unions do to best prepare themselves for 2024? [2:12] Although he sees a glimmer of hope, Jack points out that the liquidity crisis and slow prepayment speeds hamper rapid recovery. [5:22] We discuss how credit unions seek low loan growth through member-centric strategies such as second mortgages and home improvement lending. [7:34] Credit unions are leveraging advancing technology for member-focused engagement. [9:31] How will technology continue to evolve and affect credit unions? [11:43] What role does AI play in innovative growth? [14:14] Credit unions adopt technology for efficiency, enabling staff to focus on personalized member interactions, especially with younger generations. [17:14] Closing thoughts, emphasizing competition against banks and fintech for younger generations. Web NAFCU digital@nafcu.org America/New_York public
Strategy & Growth, Consumer Lending
preferred partner
Allied Solutions
Podcast
---
Get daily updates.
Subscribe to NAFCU today.