July 29, 2021
NAFCU's Thaler cautions against postal banking, offers support for CDFI, CDRLF funding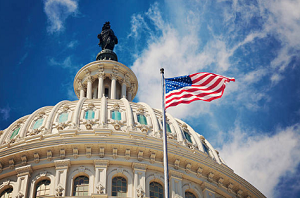 In a letter sent Wednesday, NAFCU's Brad Thaler detailed concerns about the postal banking proposal included in the omnibus appropriations package containing the fiscal year 2022 financial services and general government (FSGG) appropriations bill ahead of House consideration.
"NAFCU and our member credit unions are very concerned that allowing the United States Postal Service (USPS) to provide banking services will be beyond its core competencies, will raise a number of serious regulatory and consumer protection questions, and will present significant competitive issues for private sector entities," wrote Thaler, vice president of legislative affairs. "We urge the removal of this provision from any final funding bill before its enactment.
"There are better approaches to address access to financial services, such as allowing all credit unions the ability to add underserved areas to their field of membership, as has been proposed in draft legislation before the House Financial Services Committee," added Thaler.
In addition, Thaler offered support for increased funding for the community development financial institution (CDFIs) fund and the community development revolving loan fund (CDRLF), noting the programs have proven to be an "invaluable means of providing financial services to underserved areas." The FY2022 FSGG, if approved as is, includes $330 million for the CDFI fund and $4 million for the CDRLF.
Read Thaler's full letter. NAFCU will continue to monitor the bill as it progresses through Congress.
Related Resources
CFPB , CUSOs and Third Parties Operations
Blog Post
Home-Secured Lending Consumer Lending
Blog Post
Student Loans, Consumer Lending, Growth & Retention
preferred partner
LendKey
Blog Post
---
Get daily updates.
Subscribe to NAFCU today.