June 04, 2018
NCUA amends MBL definition, confirms relief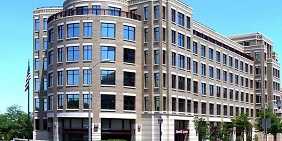 The NCUA Board has approved a final rule to amend its definition of a member business loan in order to conform it to regulatory changes made in the NAFCU-backed Economic Growth, Regulatory Relief, and Consumer Protection Act (S. 2155).
"This is a great change for credit unions, and we applaud NCUA Chairman [Mark] McWatters and Board Member [Rick] Metsger for acting quickly following the passage of S. 2155," said NAFCU President and CEO Dan Berger. "Credit unions will receive some relief under member business lending requirements for the first time in almost 20 years, and now, thanks to the NCUA diligently making its language consistent with the new law, credit unions can immediately make loans secured by a 1-to-4 family dwelling to benefit their members."
President Donald Trump signed the regulatory relief package into law May 24. It contained language that amended the Federal Credit Union Act to allow credit unions to treat loans for one-to-four-unit, non-owner-occupied dwellings that qualify for the MBL exemption as residential loans with lower interest rates – similar to how banks make these loans to small businesses.
The NCUA's final rule amends the member business loan definition in its member business lending rule to conform to S. 2155's language. Those loans will no longer count toward the aggregate member business loan cap imposed on federally-insured credit unions.
NAFCU has been working towards regulatory relief for credit unions since the implementation of the Dodd-Frank Act. More details on NAFCU-supported relief included in S. 2155 are available here.
Related Resources
Frequently Asked Questions
---
Get daily updates.
Subscribe to NAFCU today.