February 17, 2021
NCUA audit shows SIF equity ratio at 1.26%; NAFCU expects it to exceed 1.3% soon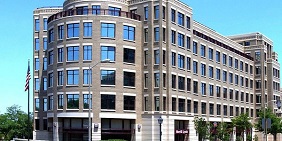 The NCUA Tuesday released 2020 audit opinions for its four funds, which all earned "clean" opinions. Of note, the National Credit Union Share Insurance Fund (NCUSIF) equity ratio stood at 1.26 percent as of Dec. 31, 2020.
While the NCUA could assess a NCUSIF premium – the ratio is below the 1.3 percent threshold at which point the NCUA is permitted to do so – NAFCU Chief Economist and Vice President of Research Curt Long said the equity ratio is expected to rise above 1.3 percent soon after the NCUA finalizes call report data and invoices are sent to credit unions to true up capitalization deposits.
NAFCU supports a strong NCUSIF, which provides adequate protection to taxpayers and minimizes the potential for premium charges to credit unions. The association also believes that the SIF should be managed proactively with a goal of identifying and quantifying salient risks, which must be balanced with the understanding that credit union resources are scarce. The association has advised the agency against a premium assessment in 2021 – as credit unions have seen significant share growth and are working to overcome challenges posed amid the pandemic – and advocated instead for additional investment authorities.
NAFCU updated its NCUSIF analysis last month and indicated the fund entered the COVID-19 pandemic in a strong position and expects the equity ratio will remain under moderate stress in 2021 due to strong share growth and low interest rates.
Conducted by KPMG, the report for 2020 includes: (1) an opinion on the financial statements, (2) conclusions on internal control over financial reporting, and (3) a section addressing compliance and other matters.
The complete 2020 financial statement audits for the Share Insurance Fund, Operating Fund, Central Liquidity Facility (CLF), and Community Development Revolving Loan Fund (CDRLF) are available on the agency's website.
As the NCUA has expanded access to the CLF amid the coronavirus pandemic, it ended 2020 with significantly more assets and fewer liabilities than in 2019. The audit also detailed increased availability for loans and grants through the CDRLF as the NCUA has worked to support credit union efforts to respond to the pandemic.
The auditing firm also detailed challenges facing the agency related to the economic outlook, cyber threats, technology-driven changes, interest rate risk, and membership trends.
Related Resources
---
Get daily updates.
Subscribe to NAFCU today.