July 02, 2020
NCUA, FI regulators issue guidance on LIBOR transition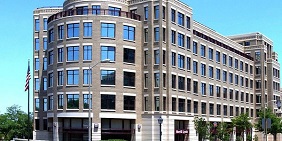 Federal financial regulators, including the NCUA, issued an interagency statement Wednesday to highlight risks resulting from the transition away from the London Inter-bank Offered Rate (LIBOR) for consumers and regulated entities. LIBOR is set to stop publishing after 2021 and the Secured Overnight Financing Rate (SOFR) has been identified as its alternative.
The statement encourages supervised institutions to continue their efforts to transition to alternative reference rates to mitigate legal, operational, and consumer protection risks.
"The financial services industry uses LIBOR as a reference rate for many financial products and instruments that include loans, investments, and deposits to a range of customers, as well as borrowings and derivatives," wrote the regulators. "While some smaller and less complex institutions may have limited exposure to LIBOR- denominated instruments, the transition to alternative reference rates will affect almost every institution."
In addition, the group of financial regulators, which also includes the CFPB, Board of Governors of the Federal Reserve, Federal Deposit Insurance Corporation (FDIC), and the Office of the Comptroller of the Currency (OCC), noted the legal and consumer compliance risks associated with inadequate fallback language – specifically, when the contractual language does not touch LIBOR being permanently discontinued.
The CFPB released several resources and a notice of proposed rulemaking in an effort to ease the transition away from LIBOR. In addition, the Federal Housing Finance Agency (FHFA) announced new websites from the government-sponsored enterprises (GSEs) that include transition timelines, playbooks detailing key transition milestones and recommended actions for stakeholders to consider, and FAQs.
NAFCU will continue to keep credit unions informed of resources available to effectively transition away from LIBOR.
Related Resources
Board and Governance
Blog Post
Add to Calendar 2021-07-29 09:00:00 2021-07-29 09:00:00 Part 3: Credit Union Leaders Plan Post-Pandemic Merger & Acquisition Strategies From early conversations to transitional considerations, 25 credit union executives and board members provide a roadmap for navigating through the merger process in this white paper from DDJ Myers. The third part of this series answers the questions pertaining to what credit union leaders need to know.  //--> //--> //--> If you haven't already, check out Parts 1 and 2 of this whitepaper series below. Check out Part 1 of this whitepaper series from DDJ Myers While the pandemic caused many credit unions to hit the brakes on potential mergers, the recovery has been an impetus for others to begin researching their viability. Learn about what credit union leaders expect in the coming year, and what you need to know to construct an effective strategic merger plan in this whitepaper from DDJ Myers. The report covers several factors that will influence merger and acquisition activity, including: rapid shifts in consumer expectations, accelerated technological transformation, persistent regulatory pressure, and evolving financial and competitive challenges.  Get Part 1 here.  Check out Part 2 of this whitepaper series from DDJ Myers As we enter the post-pandemic age, mergers that had been placed on the backburner are now a top priority again. Gain an understanding on how credit union boards and executives should approach their merger strategies in this white paper from DDJ Myers. The second part of this series will cover how to identify merger partners, what starting the conversation looks like, and how to move conversations into action. Get Part 2 here. Location NAFCU digital@nafcu.org America/New_York public
preferred partner
DDJ Myers
Whitepaper
---
Get daily updates.
Subscribe to NAFCU today.