August 09, 2019
NCUA launches new tool for charter applications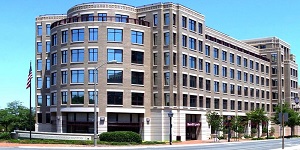 The NCUA Thursday announced a new automated system - the Chartering Proof of Concept tool - aimed at helping credit union organizers better understand how to prepare charter applications.
The agency stated that the system will "streamline that process by allowing the NCUA's Office of Credit Union Resources and Expansion [CURE] to preview the information to be included in an application."
"NAFCU is supportive of the NCUA's attempt to help guide credit unions through the chartering process which our members have reported can be difficult and costly," said NAFCU's Executive Vice President of Government Affairs and General Counsel Carrie Hunt. "We are encouraged by the effort, as the tool can be key to credit unions reaching as many potential members are possible." 
According to the release, organizers will be able to use the tool to evaluate how well they meet the requirements for starting a credit union by reviewing four of the critical application elements - purpose and core values, field of membership, capital, and subscribers.
CURE will then evaluate and score submissions based on how users respond to questions and invite groups that achieve a minimum score of 80 out of 100 to submit the formal charter application. Groups who do not meet the criteria will be advised to provide additional information or consider alternatives.
The agency had previously announced that charter modernization is among CURE's priorities this year; however, the office has noted the process will take time.