January 08, 2020
NCUA releases 2020 operating fee schedule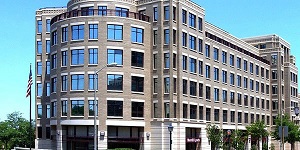 The NCUA – in a letter to credit unions Monday – announced the operating fee schedule for 2020. The fee scale has been raised 1.13 percent due to the Overhead Transfer Rate (OTR) level and changes in the NCUA's capital investment program.
The fee scale applies to consumer-based federal credit unions, but those with less than $1 million in assets remain exempt from the fees. Federal credit unions with assets totaling more than $1 million can expect to receive the invoice for their respective operating fee in March and payments are due to the NCUA Wednesday, April 15.
According to the NCUA, the agency uses the OTR to determine how much of the NCUA's operating budget is funded by the National Credit Union Share Insurance Fund (NCUSIF). If the OTR decreases, the operating fee collected increases. For 2020, the OTR increased from 60.5 percent to 61.3 percent, decreasing the operating fee. However, increased cash needs for capital investments planned for 2020 and the increased budget level resulted in increases to the operating fee.
In December, the NCUA Board approved the agency's 2020 and 2021 budgets, which estimate $316.2 million and $325.9 million in spending, respectively. The agency's 2020 operating budget represents a 57 percent increase in the NCUA's budget over the past decade, while the industry has seen a 32 percent reduction over the same period.
During the board briefing on the NCUSIF normal operating level (NOL) for 2020, agency staff also indicated that the NOL will remain at 1.38 percent. NAFCU will continue to advocate for the NCUA to reset the NOL to the historical level of 1.3 percent so that credit unions may realize the fullest distribution.
Related Resources
---
Get daily updates.
Subscribe to NAFCU today.