August 21, 2019
NCUA sees win in FOM appeal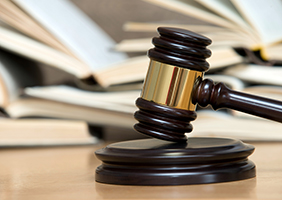 In a win for the NCUA in its lawsuit brought by the American Bankers Association (ABA) challenging the agency's 2016 field of membership (FOM) rule, the U.S. Court of Appeals for the D.C. Circuit Tuesday remanded the case with instructions to issue summary judgment in favor of NCUA on the two provisions that were originally struck down by the U.S. District Court for the District of Columbia.
The appeals court also asked for additional explanation of the NCUA's decision to eliminate the urban-core requirement for local communities based on core based statistical areas.
"[Tuesday's] decision by the D.C. Court of Appeals upholding almost all portions of the NCUA's rule is a big win for credit unions," said NAFCU, CUNA and CUNA Mutual Group in a joint statement. "This will have a positive impact for the industry's 117 million members and American consumers who now have better access to member-owned not-for-profit credit unions. For the one aspect of the rule that the court asked for more explanation, we are confident the agency will provide additional support.
"NAFCU, CUNA and CUNA Mutual Group stand united in our position that credit unions provide the best in financial services to American consumers. Against meritless banker attacks, we will continue our efforts to ensure field of membership regulations are updated to reflect the modern financial services system so that credit unions can serve their members, including the underserved."
In response to the decision, NCUA Chairman Rodney Hood said the agency is reviewing it and "will provide guidance for affected credit unions" in the near future.
The provisions declared by the D.C. District Court in March 2018 to exceed the NCUA's statutory authority included those that automatically qualify a combined statistical area with fewer than 2.5 million people to be a local community and the increase to 1 million people the population limit for rural districts. Two other provisions were upheld in the original decision.
The NCUA appealed the decision in May 2018 and ABA cross-appealed in June 2018; NAFCU attended oral arguments in the appeal that were heard in April.
NAFCU, CUNA and CUNA Mutual Group jointly filed an amicus brief in support of the NCUA's appeal, arguing that "this lawsuit is a clear and transparent attempt by bank lobbyists to hamstring credit unions' ability to help more American consumers."
NAFCU has urged the NCUA to continue efforts to modernize FOM rules in its letter on 2019 priorities, and continues to defend the credit union industry – and its growth – against baseless banker attacks.
Related Resources
---
Get daily updates.
Subscribe to NAFCU today.