January 27, 2023
NCUA votes to maintain interest rate ceiling at 18%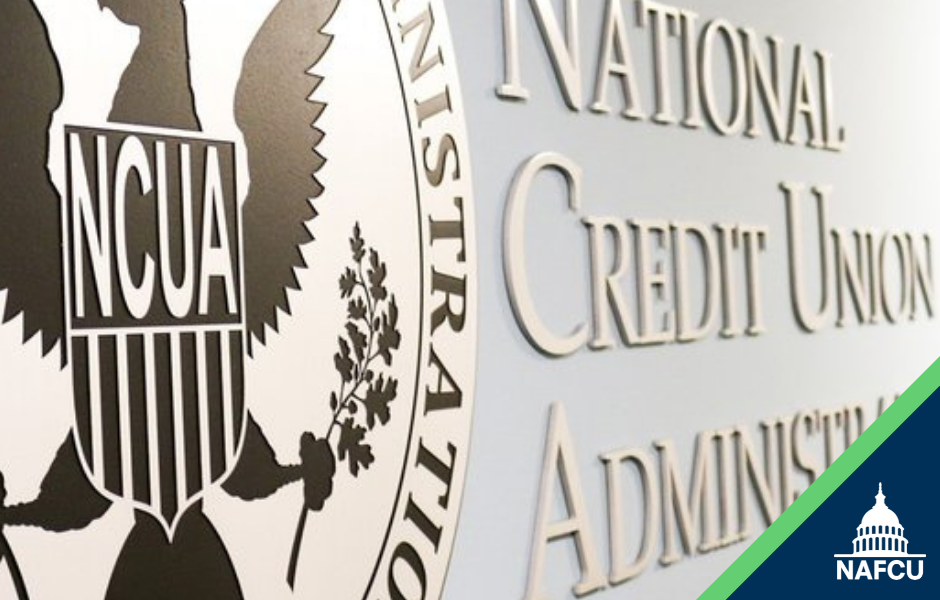 The NCUA Board held its first meeting of the year yesterday and unanimously approved maintaining the current temporary 18 percent interest rate ceiling for loans made by federal credit unions (FCUs) for a new 18-month period. The extension begins after the current period expires March 10. The NCUA Board has consistently maintained the interest rate ceiling at 18 percent for decades by extending the expiration date.
NAFCU urged the NCUA to make adjustments that will mitigate FCUs' interest-rate-related risks and enable FCUs to better serve their communities ahead of the meeting, including by immediately raising the ceiling to 21 percent. NAFCU has consistently advocated for a floating permissible interest rate ceiling to address constraints of the 15 percent ceiling set by the FCU Act.
During the meeting, NCUA Chairman Todd Harper noted that the floating interest rate ceiling is an interesting point and that the NCUA should complete its analysis by the April Board meeting. Board Member Rodney Hood quoted NAFCU's letter when expressing concerns about maintaining the rate at 18 percent.
Additionally, the agency unanimously approved its 2023 Annual Performance Plan. While the NCUA's strategic and performance goals are mostly the same as last year, the plan provides more specifics regarding the metrics the agency will use to track its efforts.
NAFCU will continue to engage the NCUA, including reiterating the need to establish a floating permissible interest rate ceiling.
Related Resources
Add to Calendar 2023-11-30 09:00:00 2023-11-30 09:00:00 Safeguarding Credit Unions with Threat Intelligence Listen On: Key Takeaways: [1:01] What is threat intelligence, and why is it important to CUs? [2:14] What are threat intelligence feeds, and what role do they play in strengthening CUs? [4:41] Leveraging threat feeds and integrating intelligence into tools is crucial. [6:35] Learn what threat CUs should be most concerned about. [7:39] Phishing is ever-evolving, and user awareness is critical. [10:43] Learn how Defense Storm uses feeds to protect its customers. [13:28] Threat intelligence is not as complicated as some think; initiation can be easy through Slack, discussions, and a reporting culture. Web NAFCU digital@nafcu.org America/New_York public
preferred partner
DefenseStorm
Podcast
Consumer Lending
Blog Post
Add to Calendar 2023-11-28 09:00:00 2023-11-28 09:00:00 Growing Creatively & Innovatively in 2024 Listen On: Key Takeaways: [0:58] What can credit unions do to best prepare themselves for 2024? [2:12] Although he sees a glimmer of hope, Jack points out that the liquidity crisis and slow prepayment speeds hamper rapid recovery. [5:22] We discuss how credit unions seek low loan growth through member-centric strategies such as second mortgages and home improvement lending. [7:34] Credit unions are leveraging advancing technology for member-focused engagement. [9:31] How will technology continue to evolve and affect credit unions? [11:43] What role does AI play in innovative growth? [14:14] Credit unions adopt technology for efficiency, enabling staff to focus on personalized member interactions, especially with younger generations. [17:14] Closing thoughts, emphasizing competition against banks and fintech for younger generations. Web NAFCU digital@nafcu.org America/New_York public
Strategy & Growth, Consumer Lending
preferred partner
Allied Solutions
Podcast
---
Get daily updates.
Subscribe to NAFCU today.