October 10, 2018
NCUA's loans to members' proposal will positively impact CUs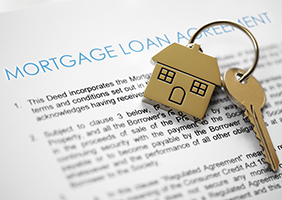 The NCUA's proposed regulatory reforms to loans and lines of credit to credit union members will positively impact the industry, NAFCU noted in a comment letter Tuesday. NAFCU recommends the expansion of loan maturity limits "in order to provide members with greater access to credit, and preserve the credit union-member relationship."
The agency's proposal, issued during the August board meeting, would, among other things, make explicit the maturity date for a "new loan" and is seeking comments on possibly provide longer maturity limits for one-to-four family real estate, home improvement, mobile home and second mortgage loans. It would also streamline regulations regarding loans by identifying in one section all of the various maturity limits applicable to federal credit union loans, and clearly express the limits for loans to a single borrower or group of associated borrowers.
NAFCU Regulatory Affairs Counsel Kaley Schafer writes that maturity limits should be extended for mobile homes, second mortgages and improvements to residences, among others. Specifically, NAFCU members feel strongly about expanding the general 15-year maturity limit rule, Schafer explains. She also details that the NCUA should evaluate whether the definition of "principal residence" needs to be reinterpreted and expand the advanced commitment exception to include government-sponsored enterprise commitments.
The association also supports the technical amendments to the NCUA's regulations providing all maturity limits in one section, and a clearer definition of when a loan constitutes a "new" loan under generally accepted accounting principles (GAAP). "In the context of a refinance, what constitutes a 'new' loan under the current rule was unclear and the technical amendments will alleviate regulatory burden and ease compliance," Schafer writes.
Related Resources
---
Get daily updates.
Subscribe to NAFCU today.