February 19, 2019
NCUSIF distribution likely according to audit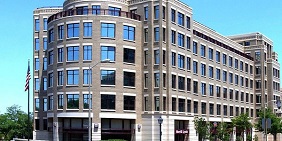 The NCUA's four permanent funds, including the National Credit Union Share Insurance Fund (NCUSIF), received unmodified, or "clean," audit opinions from an independent auditor for 2018. Based on the NCUSIF's audit notes, the equity ratio was 1.39 percent as of Dec. 31, 2018, which is above the normal operating level (NOL) and could lead to a distribution.
In addition, the audit of the Operating Fund revealed that the cost for the NCUA's regional restructuring plan exceeded estimates released last year, which indicated costs totaling $9.5 million. The NCUA now estimates total restructuring costs to be $13 million, according to the audit report.
During its December meeting, the NCUA Board approved of decreasing the NCUSIF NOL from 1.39 to 1.38 percent, effective immediately.
"As a result of the NCUA reducing its NOL from 1.39 to 1.38 percent, NAFCU estimates that the agency will return between $55 million to $160 million to credit unions via shared insurance fund distributions in 2019," said NAFCU Chief Economist and Vice President of Research Curt Long. "NAFCU views this as a positive development, but we will continue to request the NCUA return the NOL to its pre-crisis level of 1.3 percent. Every dollar returned is a dollar available to be lent to credit union members."
The NCUA Board will convene in 2019 and may declare a distribution based on actual insured shares as of Dec. 31, 2018.
The NCUA voted September 2017 to merge the Temporary Corporate Credit Union Stabilization Fund (TCCUSF) with the NCUSIF. At the same time, NCUA also elected to raise the NOL of the NCUSIF to 1.39 percent. As a result of this merger, credit unions received $735.7 million in distributions from the NCUSIF in July. NAFCU supported this distribution but wants the industry to receive as much money back as possible.
The audits also covered the agency's other two permanent funds: the Central Liquidity Facility and the Community Development Revolving Loan Fund. The funds were audited by KPMG LLP.
Related Resources
---
Get daily updates.
Subscribe to NAFCU today.