May 14, 2021
NCUSIF quarterly report, request for comment on NOL policy, derivatives final rule on NCUA agenda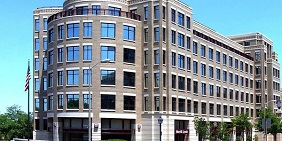 The NCUA Board next week is set to issue a final rule on derivatives and will receive its quarterly briefing on the National Credit Union Share Insurance Fund (NCUSIF). Also on the agenda, the board will issue a request for comment regarding the NCUSIF's normal operating level (NOL) policy.
During this year's first quarterly report on the NCUSIF, Chairman Todd Harper said the fund is the agency's top priority for 2021 as it works to ensure it can withstand fallout from the COVID-19 recession, and again indicated that a premium may be assessed this year.
Last month, Harper detailed his request for Congress to make statutory changes to allow the agency more authority to make changes to the NCUSIF in a letter sent last month to Sen. Pat Toomey, R-Pa., where he stated he would like to remove the NCUSIF's 1.5 percent ceiling on the NOL in order to increase its capacity.
NAFCU supports a strong NCUSIF and a NOL, which provides adequate protection to taxpayers and minimizes the potential for premium charges to credit unions.
The association has advised the agency against a premium assessment in 2021 – as credit unions have seen significant share growth and are working to overcome challenges posed amid the pandemic – and advocated instead for additional investment authorities.
NAFCU wrote to leaders of the House Financial Services and Senate Banking Committees earlier this year outlining the health of the fund, including why a premium is not warranted at this time, and urging against any amendments to the Federal Credit Union Act that would change the way the NCUA manages the NCUSIF.
In addition, NAFCU continues to urge the board to return the normal operating level (NOL) to its historic level of 1.3 percent and will voice concerns and offer comments in response to the agency's request.
On derivatives, Harper previously explained the NCUA is working to finalize the proposed derivatives rule – first issued during the board's October meeting – for which NAFCU has offered support.
As proposed, the rule would adopt a more principles-based approach to provide credit unions with more flexibility to manage their interest rate risk through the use and purchase of derivatives and make changes to a final rule first issued in 2014.
NAFCU previously broke down how the proposed rule, specifically an application exemption, will impact credit unions and provide for an easier process for federal credit unions that engage in these types of investments in a Regulatory Alert sent to members in October.
The meeting, scheduled to begin at 10 a.m. Eastern, will be available via livestream on the agency's website. NAFCU will monitor next week's meeting and update credit unions the latest from the NCUA.
Related Resources
Examination & Enforcement
Blog Post
Add to Calendar 2021-10-14 14:00:00 2021-10-14 14:00:00 Secure Cloud Adoption: How to Build a Roadmap for Secure Cloud Journey About the Webinar Cloud, digital, and new business models are disrupting many industries including financial institutions. Innovative credit unions are adopting cloud to enable their digital transformation. This will ensure long term cost effectiveness of delivering routine services to members while at the same time introducing new offerings in a seamless, secure manner. This webinar will cover strategies on how your CU can plan and implement a cloud roadmap that supports your current and future initiatives in digital innovation. Key takeaways: Driving business outcomes with Cloud as an enabler  Cloud roadmap – Organizational & technical considerations Security, automation, and cost-effective approach to implementation Watch the Webinar Web NAFCU digital@nafcu.org America/New_York public
preferred partner
Persistent Systems
Webinar
---
Get daily updates.
Subscribe to NAFCU today.