August 02, 2018
NDAA with NAFCU-sought changes heads to the president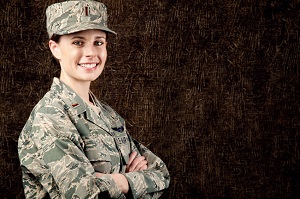 The Senate on Wednesday approved of the final conference report of the fiscal year 2019 National Defense Authorization Act (NDAA). NAFCU efforts led House and Senate conferees to drop a provision that would have required the Department of Defense (DoD) to allow all banks to operate rent free on military installations, disadvantaging credit unions.
The president is expected to sign the measure.
"We are pleased to see the NDAA bill advance without a provision that would have granted banks an unfair competitive advantage by allowing them to sidestep the regulatory requirements that credit unions are subjected to when serving members of our armed forces on military bases," said NAFCU Vice President of Legislative Affairs Brad Thaler. "We are confident credit unions will continue to provide exemplary service to America's men and women in uniform."
The free-rent-for-banks provision was included in the initial House-passed version of the NDAA, but not the Senate's. NAFCU led the effort in working with conferees to ensure that the final conference report did not include the provision and disadvantage credit unions.
Credit unions have nominal lease space in federal buildings and on military bases from a NAFCU-sought provision in the Federal Credit Union Act. Although the NDAA provision would not have changed that, erroneous news reports created confusion among some in industry.
NAFCU was also concerned that the provision could disadvantage credit unions to banks because it did not contain some of the regulatory restrictions that credit unions have with their nominal leases.
The final NDAA conference report does include the Committee on Foreign Investment in the United States (CFIUS) legislation; however, the adopted version does not include language to delay the NCUA's risk-based capital (RBC) rule. NAFCU efforts have led to the RBC-delay provision's inclusion in two other bills that are still moving through Congress. The NCUA Board today will also take up NAFCU's proposal to delay the RBC rule.
Related Resources
---
Get daily updates.
Subscribe to NAFCU today.