September 28, 2022
New BSA Blast covers currency transaction reports, OFAC updates, more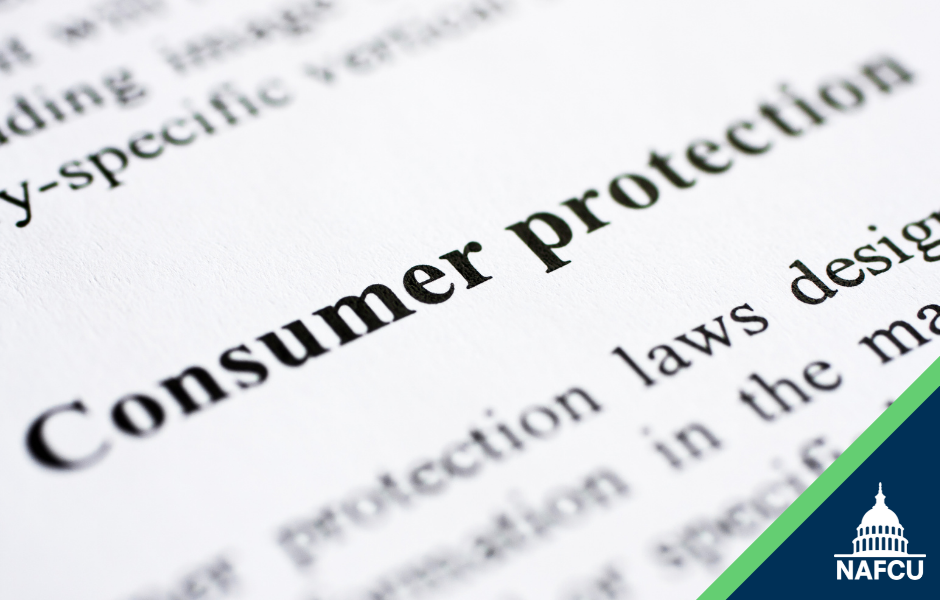 A new edition of NAFCU's BSA Blast is now available on the association's website in its user-friendly digital format with direct links to each section. The BSA Blast is a NAFCU member-only, quarterly e-newsletter offering coverage and analysis of credit union compliance issues and industry activity concerning the BSA and related issues.
The third quarterly issue features articles reviewing currency transaction reports (CTRs) and the Office of Foreign Asset Control's (OFAC) recent action to add Tornado Cash to the specifically designated nationals (SDN) list.
In the first featured article, Senior Compliance Counsel Keith Schostag lays out various compliance considerations for CTRs, detailing when a CTR filing is triggered and when it's appropriate to aggregate multiple transactions. Schostag also notes how CTR filings work for shared branch arrangements and what types of customers can have their transactions exempted from CTR filings.
In the second featured article, Regulatory Compliance Counsel Justin White covers OFAC's recent action to add Tornado Cash, a virtual currency mixer, to the SDN list and the FAQs published by the agency, which addresses implications on the financial services industry as a result of this action. 
This edition also includes the BSA Pulse, which covers FinCEN and NCUA's statement issued on the "Risk-Based Approach to Assessing Customer Relationships and Conducting Customer Due Diligence." The statement reminds credit unions to not fully avoid doing business with entire categories of "high risk" customers or business types, and instead focus on the specific level of risk posed by each individual potential member.
Access more from NAFCU's award-winning Compliance Team here.
Related Resources
Add to Calendar 2023-11-30 09:00:00 2023-11-30 09:00:00 Safeguarding Credit Unions with Threat Intelligence Listen On: Key Takeaways: [1:01] What is threat intelligence, and why is it important to CUs? [2:14] What are threat intelligence feeds, and what role do they play in strengthening CUs? [4:41] Leveraging threat feeds and integrating intelligence into tools is crucial. [6:35] Learn what threat CUs should be most concerned about. [7:39] Phishing is ever-evolving, and user awareness is critical. [10:43] Learn how Defense Storm uses feeds to protect its customers. [13:28] Threat intelligence is not as complicated as some think; initiation can be easy through Slack, discussions, and a reporting culture. Web NAFCU digital@nafcu.org America/New_York public
preferred partner
DefenseStorm
Podcast
Consumer Lending
Blog Post
Add to Calendar 2023-11-28 09:00:00 2023-11-28 09:00:00 Growing Creatively & Innovatively in 2024 Listen On: Key Takeaways: [0:58] What can credit unions do to best prepare themselves for 2024? [2:12] Although he sees a glimmer of hope, Jack points out that the liquidity crisis and slow prepayment speeds hamper rapid recovery. [5:22] We discuss how credit unions seek low loan growth through member-centric strategies such as second mortgages and home improvement lending. [7:34] Credit unions are leveraging advancing technology for member-focused engagement. [9:31] How will technology continue to evolve and affect credit unions? [11:43] What role does AI play in innovative growth? [14:14] Credit unions adopt technology for efficiency, enabling staff to focus on personalized member interactions, especially with younger generations. [17:14] Closing thoughts, emphasizing competition against banks and fintech for younger generations. Web NAFCU digital@nafcu.org America/New_York public
Strategy & Growth, Consumer Lending
preferred partner
Allied Solutions
Podcast
---
Get daily updates.
Subscribe to NAFCU today.