December 17, 2021
New on the Compliance Blog: BSA updates, email communication regulations under the debt collection rule more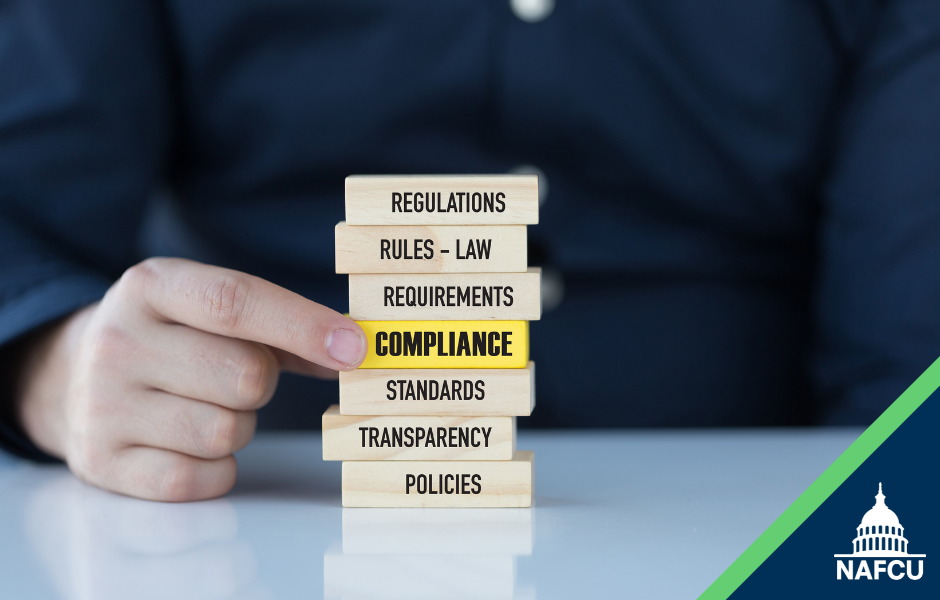 As credit unions work to meet the needs of more than 127 million Americans, NAFCU's award-winning regulatory compliance team continues to keep credit unions informed with new posts on the Compliance Blog every Monday, Wednesday, and Friday. 
Here's a roundup of what's new this week:
'Tis the Season for BSA Updates: NAFCU Regulatory Compliance Counsel Nick St. John reviews the latest updates from regulatory agencies on the Bank Secrecy Act (BSA). In the blog, St. John looks at the Federal Financial Institutions Examination Council's (FFIEC) updates to the BSA/AML examination manual, which includes a new section, as well as updates to three existing sections. Other updates include FinCEN's Advanced Notice of Proposed Rulemaking related to real estate transactions and Notice of Proposed Rulemaking related to beneficial ownership requirements. 
Emails and Bona Fide Errors Under Regulation F: NAFCU Senior Regulatory Compliance Counsel David Park continues NAFCU's breakdown of the debt collection rule. Park looks at email communications and compliance issues related to the possibility that those communications might be received by third parties. The Fair Debt Collection Practices Act (FDCPA) and Regulation F generally prohibit debt collectors from communicating or attempting to communicate with third parties in connection with the collection of a debt. Park shares the type of individuals that debt collectors may communicate with in connection with debt collection, as listed under Section 1006.6(d)(1) which include the consumer, the consumer's attorney, the creditor, and more. 
NCUA Releases 2021 Q3 Quarterly Map Review: In today's blog, NAFCU Regulatory Compliance Counsel Keith Schostag covers the NCUA's newly released Quarterly U.S. Map Review for the third quarter. According to the press release, the review "tracks performance indicators for federally insured credit unions in all 50 states and the District of Columbia and includes information on two important state-level economic indicators: the unemployment rate and home prices." 
Sign up to receive the latest Compliance Blog post in your inbox. Access additional compliance resources, including a compliance calendar, numerous final regulation summaries and more here.
Related Resources
Examination & Enforcement
Blog Post
Credit Unions, Education, Risk Management, Growth & Retention
preferred partner
Franklin Madison
Blog Post
---
Get daily updates.
Subscribe to NAFCU today.