October 10, 2023
New CUPP breaks down SCOTUS oral arguments in CFPB case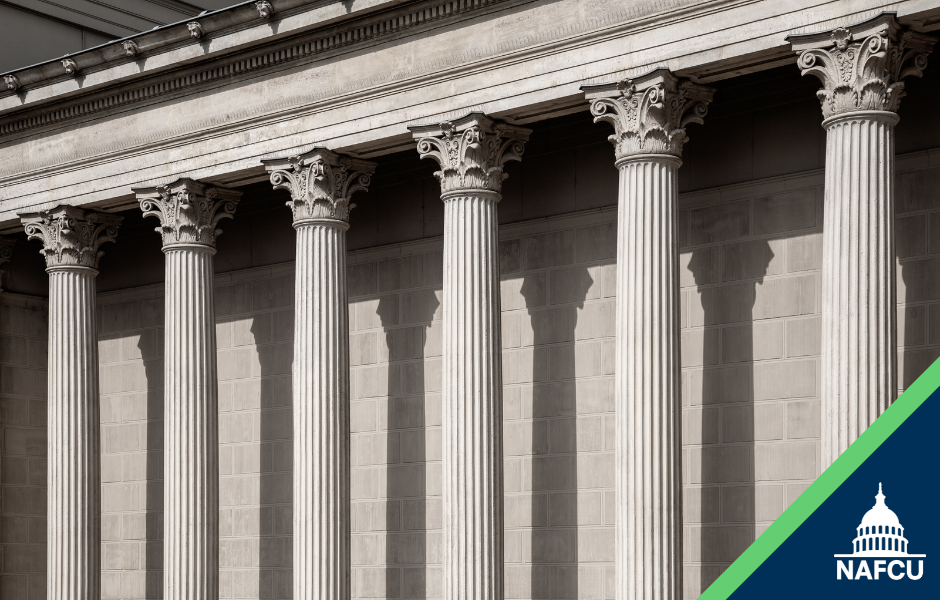 A new episode of the NAFCU Credit Union Policy Podcast (CUPP) is now available, exploring the oral arguments held by the U.S. Supreme Court last week on the constitutionality of the CFPB's funding structure.
CUPP host and NAFCU Vice President of Regulatory Affairs Ann Petros sits down with Jennifer Mascott – assistant professor of law and co-director of The C. Boyden Gray Center for the Study of the Administrative State at the George Mason University Antonin Scalia Law School – to discuss the CFPB vs. CFSA lawsuit. Petros and Mascott cover:
the most critical issues for the Supreme Court to resolve;
the nuances of the challenge regarding the appropriations clause of the U.S. Constitution; and
expert insights into the justices' questions and parties' arguments.
Listen to the latest CUPP episode now.
A recap of the oral arguments can also be found in NAFCU Today. In addition, NAFCU President and CEO Dan Berger will hold a virtual town hall with CFPB Director Rohit Chopra Oct. 17, which will include a Q&A session for attendees. Learn more and register for the town hall.
NAFCU will continue to monitor the lawsuit and advocate for reforms to increase accountability and transparency at the CFPB.
Related Resources
---
Get daily updates.
Subscribe to NAFCU today.