February 19, 2020
New fraud turns stolen credit card info into barcodes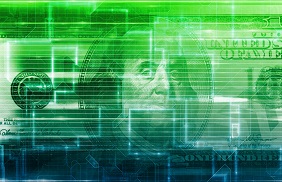 A new article from KrebsonSecurity alerts financial institutions, businesses, and consumers to a new fraud scheme in which stolen credit card information is embedded into barcodes on fake money network rewards cards. When paying for merchandise, the scammers instruct the cashier to scan the barcode and enter the expiration date and card security code, which are also displayed on the rewards card.
A case of this fraud was discovered earlier this month by the Secret Service; an alert was sent to law enforcement agencies explaining how the fraud is perpetrated. The Krebs article notes that "the instructions on the phony rewards card are designed to make the cashier think it's a payment alternative designed for use exclusively at Sam's Club and WalMart stores. When the transaction goes through, it's recorded as card-not-present purchase."
The Secret Service alert also warned law enforcement of scammers possessing stickers or storing on their cell phones the barcodes that contain stolen card data.
NAFCU is a leader in calling for national data security standards and has urged lawmakers to consider national standards for institutions that collect and store consumer information. The association works diligently to equip credit unions with information and resources needed to protect themselves and members against all forms of banking fraud.
Related Resources
---
Get daily updates.
Subscribe to NAFCU today.