October 29, 2021
New reconciliation bill does not include NAFCU-opposed IRS reporting requirement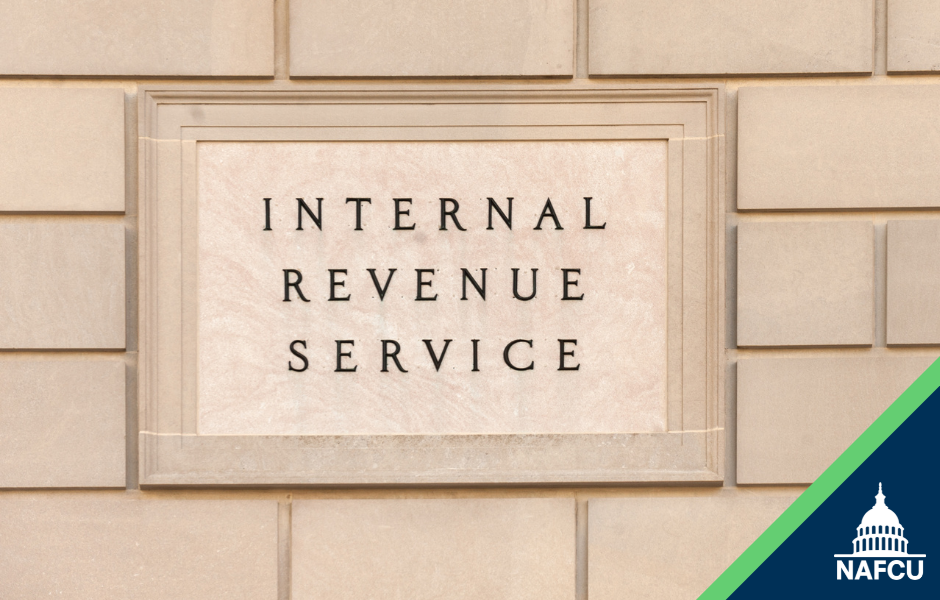 President Joe Biden and Congressional leaders on Thursday outlined a new reconciliation package framework and released draft bill text that backs away the NAFCU-opposed provision requiring financial institutions to report all account inflow and outflow of all banking accounts with $10,000 or more to the IRS annually that was initially proposed as part of the President's FY 2022 Budget. NAFCU immediately deployed a bold advocacy strategy to fight back against the provision when it was first proposed and has been at the forefront fighting against this issue ever since.
"NAFCU commends the White House and Congressional leaders for backing away from the invasive IRS reporting requirement proposal in the initial reconciliation framework released today," said NAFCU President and CEO Dan Berger. "This is an important step in ensuring law-abiding Americans maintain their financial privacy. NAFCU has fought against this bad idea since it was first proposed and we applaud all the credit unions and lawmakers who have joined us in fighting strongly against this new reporting regime. It is important that this provision be dropped outright from the final legislation. We remain vigilant in our opposition until the reconciliation process is complete."  
Of note, a group of over 20 Democrat lawmakers late yesterday called on Congress to reject the IRS proposal, even with the increased threshold urging House Speaker Nancy Pelosi, D-Calif., and House Ways and Means Chairman Richard Neal, D-Mass., to instead create "a more targeted approach" to closing the tax gap.
NAFCU facilitated credit union involvement in the association's advocacy efforts and helped credit unions voice their opposition with the provision to Congress. The association remains steadfast in its advocacy efforts to ensure harmful provisions are excluded from the final legislation.
Stay tuned to NAFCU Today for the latest on this topic and view the association's advocacy page on this issue for more information.
Get daily updates.
Subscribe to NAFCU today.