April 30, 2020
New SBA PPP, CFPB rules for CUs to be aware of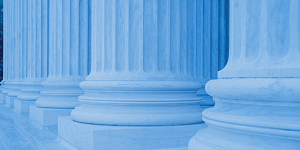 As credit unions work to secure paycheck protection program (PPP) loans for small businesses in their community and provide financial assistance for members impacted by the coronavirus pandemic, there are several new updates and resources for credit unions to be aware of.
PPP
The Small Business Administration (SBA) Wednesday released two interim final rules clarifying disbursements and seasonal employees under the PPP.
Under one interim rule, the SBA indicated that the disbursement of PPP loans must be one-time and made within 10 calendar days of the loan approval. For loans that received an SBA loan number prior to the rule and have not been fully disbursed, the ten-day period begins on April 28. For 1502 reporting, lenders must upload the SBA form within 20 days after the PPP loan is approved. A lender must also report through the E-Tran system or the 1502 report any PPP loans that were cancelled before disbursement or voluntarily terminated and repaid. The SBA will provide further information on access and instructions to complete the reporting.
The second interim rule allows lenders to use alternative criteria for calculating the maximum loan amount for PPP loans issued to seasonal employers.
The SBA also added an additional question to its FAQs for lenders and borrowers regarding applications from private companies that own businesses.
Additionally, Treasury Secretary Steven Mnuchin and SBA Administrator Jovita Carranza reiterated their commitment to ensuring PPP loans are limited to eligible borrowers in a joint statement, committing to review all loans about $2 million.  
Also on Wednesday, in efforts to "to ensure access to the PPP loan program for the smallest lenders and their small business customers," the SBA only allowed lenders with less than $1 billion in assets to submit loan applications for an eight-hour window. The SBA and Treasury said they will evaluate the process to determine whether to pursue more time reservations for smaller lenders in the future.
NAFCU Wednesday released updated PPP FAQs addressing new guidance regarding disbursements, payment of fees to lenders, and loans to board members. The FAQs also discuss the NCUA's interim final rule and letter to credit unions on the PPP. The association will continue working with the SBA, Treasury, NCUA and Congress to ensure credit unions have the guidance and resources needed to effectively participate as PPP lenders.
CFPB
The CFPB issued an interpretive rule providing greater flexibility under the TILA-RESPA Integrated Disclosure (TRID) rule and Regulation Z, in order to allow financial institutions to better help consumers obtain access to mortgage credit during the coronavirus pandemic.
The rule clarifies that consumers can modify or waive certain required waiting periods set under TRID and Regulation Z rescission rules.
"The steps we are taking today will help consumers facing financial emergencies obtain access to mortgage credit faster," said CFPB Director Kathy Kraninger. "The pandemic is resulting in consumers facing various challenges, and our temporary and targeted solutions are intended to ensure that consumers receive the credit they need in a timely manner."
The bureau also released an FAQ document addressing when creditors must provide appraisals or other written valuations to mortgage applicants.
Related Resources
Add to Calendar 2023-02-03 09:00:00 2023-02-03 09:00:00 Winning the Battle for Deposits Listen On: Key Takeaways: [01:28] An overview of the current macro environment. [02:55] Traditional tactics used by credit unions in the battle for deposits and why these are no longer enough. [07:39] Rife competition in the credit union space and how to stand out from the crowd.  [10:23] The benefits credit unions can experience by reducing the cognitive load of their members [18:17] Advantages and disadvantages of PFM tools in the battle for deposits.  [20:14] What credit unions should demand of their vendors. Web NAFCU digital@nafcu.org America/New_York public
preferred partner
Personetics
Podcast
Add to Calendar 2023-02-02 14:00:00 2023-02-02 14:00:00 How to Leverage Loan Participations in a Low Liquidity Environment About The Webinar As credit unions continue to face challenges with liquidity starting off 2023, strategic pricing and long-term alternative funding strategies can play a key role in allowing credit unions to serve more members and successfully manage the balance sheet. Loan participations can play a key role helping credit unions sustainably grow their originations, provide the marketplace access to quality, short duration investments, and successfully grow market share. Please join Amy Henderson, Chief Consumer Services Officer at Greenstate CU, Devin Hughes, VP of Business Development at LendKey, and Michael Adams, VP of Lender Development at Open Lending for a panel discussion to learn how credit unions can strategically serve more members, effectively price for loans, and successfully manage their balance sheet. Attendees will: Hear from Credit Union and FinTech experts Learn about loan pricing strategies and participation strategies Glean best practices from industry leaders who have been executing on these innovative strategies that better position the balance sheet for long term growth Find out how credit unions can start the process to identify trusted partners to help them execute on this strategy and serve more members Register for the Webinar Web NAFCU digital@nafcu.org America/New_York public
preferred partner
Open Lending
Webinar
Management, Relationships, Consumer Lending
preferred partner
Wolters Kluwer
Blog Post
---
Get daily updates.
Subscribe to NAFCU today.