June 22, 2018
NY judge: CFPB's structure unconstitutional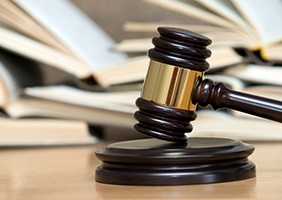 A federal judge in New York has ruled that the CFPB's leadership structure is unconstitutional, disagreeing with the U.S. Court of Appeals for the D.C. Circuit's decision in the PHH Corp. lawsuit that upheld the bureau's current structure. NAFCU has long advocated that the bureau's structure be reformed from a single director to a five-person commission.
Senior U.S. District Judge Loretta Preska cited the D.C. Circuit's dissent in her ruling, which concluded that the bureau "is unconstitutionally structured because it is an independent agency that exercises substantial executive power and is headed by a single Director."
The case was brought by the CFPB and New York Attorney General against RD Legal Funding. The parties involved have until July 9th to determine how they will proceed.
PHH decided not to appeal its case, and the bureau officially dismissed its case against the company earlier this month.
NAFCU is supportive of legislation introduced by Reps. Dennis Ross, R-Fla., and Kyrsten Sinema, D-Ariz., that would reform the bureau's leadership structure from a single director to a five-person, bipartisan commission. The association believes the commission would foster a fairer and more transparent operating structure as it would allow for more perspectives in the decision-making process.
Current CFPB Acting Director Mick Mulvaney has also advocated for a commission-led bureau.
Related Resources
---
Get daily updates.
Subscribe to NAFCU today.