January 08, 2019
NYT highlights CUs' member service during gov't shutdown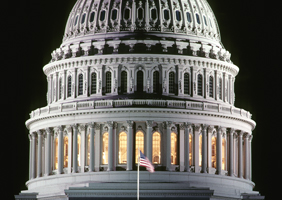 A New York Times column is highlighting the difference of services offered to members affected by the partial government shutdown between banks and credit unions. "Credit unions managed to figure it out quite quickly," writes Ron Lieber.
Lieber cites Navy Federal Credit Union and State Department Federal Credit Union in his column, noting zero-percent loans and interest waivers being offered by the credit unions, respectively, to help members who might not receive paychecks during the shutdown.
"Big banks have more resources and don't have as high a percentage of customers who are facing the prospect of no federal paycheck. So why can't they make similar loans?" Lieber asks.
Read Lieber's full column here.
The partial government shutdown is now in its third week. Scores of credit unions are offering members that have been furloughed or affected by the shutdown access to various programs and services. Some of the services include one-time loans to those whose pay will be disrupted, line-of-credit limit increases, deferred payments on existing loans, and short-term, reduced rate loans to help meet expenses during the shutdown, to name a few.
Congress remains at odds over a funding solution. Over the weekend, House Democrats unveiled four separate spending bills to fund departments such as Treasury, Agriculture, Interior, Transportation and Housing and Urban Development, and some other agencies through Sept. 30.
This piecemeal strategy comes as the Senate and President Donald Trump said they would not support a funding package passed by the House last week that included six full-year appropriations bills and a continuing resolution through Feb. 8 for the Department of Homeland Security. The president has said he will not sign a bill to fund the government unless it provides money for his proposed wall along the border of Mexico – the House has not allocated such funding.
President Trump is set to give an address related to the shutdown and border security tonight at 9 p.m. Eastern.
NAFCU will keep credit unions updated as government funding discussions continue.