September 17, 2018
OCC sued over fintech charter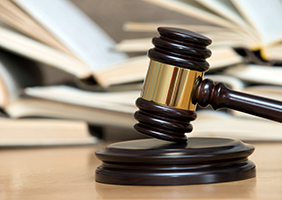 The New York Department of Financial Services (NYDFS) has brought another lawsuit against the Office of the Comptroller of the Currency (OCC) challenging its national charter for fintech companies. In July, the OCC issued its framework to begin accepting fintech charter applications.
The NYDFS previously sued the OCC over its authority to offer a charter for fintech firms; that suit was dismissed in December for lack of standing because the OCC had yet to finalize or issue any charters. Another lawsuit brought by the Conference of State Bank Supervisors was dismissed earlier this year for the same reason.
In the new complaint, NYDFS argues that the OCC's fintech policy related to internet-based financial startups is "lawless, ill-conceived, and destabilizing of financial markets that are properly and most effectively regulated by New York state."
The OCC's new charter establishes a first of its kind regulatory framework for fintech companies and addresses many of NAFCU's recommendations regarding fintech supervision.
NAFCU agrees that fintech produces real benefits to consumers, but any company engaged in core banking functions should be regulated the same way as credit unions. The association continues to support a fair playing field so credit unions have as many opportunities as banks and non-regulated entities as part of its 2018 priorities.
Related Resources
---
Get daily updates.
Subscribe to NAFCU today.