November 08, 2021
October jobs report shows healthy, upward growth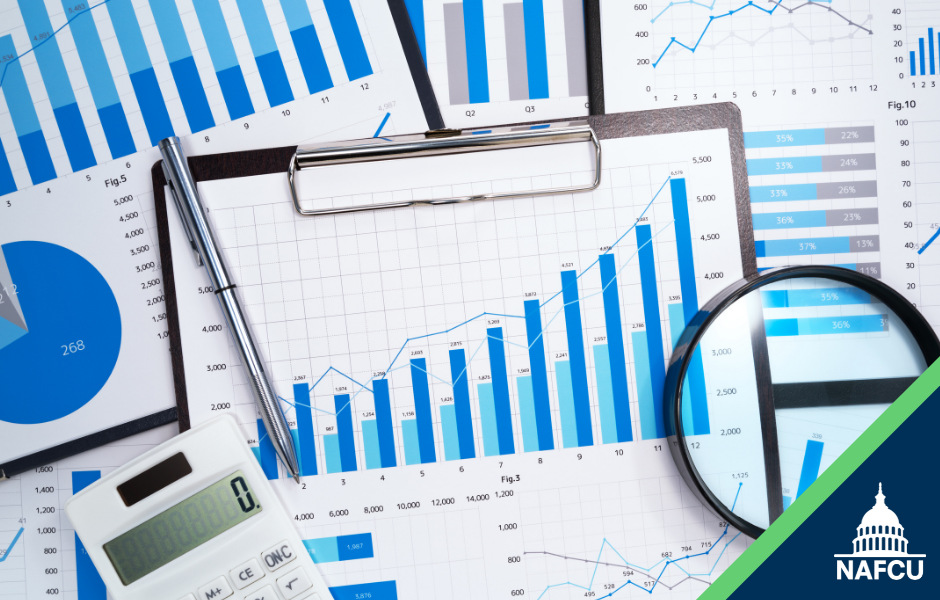 The Bureau of Labor Statistics Friday issued the October Jobs Report which revealed non-farm payrolls increased by 531,000 last month. Of note, August and September job gains were revised upward by a combined 235,000 jobs. NAFCU Chief Economist and Vice President of Research Long analyzed the report in a new NAFCU Macro Data Flash report. 
"The October jobs report was generally positive, meeting expectations for the headline number and delivering healthy upward revisions to prior months," said Long. "Even with the revisions, October was substantially stronger than August and September for employment growth, which is consistent with the view that the delta variant was weighing heavily on the labor market."
Of note, the unemployment rate dropped to 4.6 percent this month, while the labor force participation rate held at 61.6 percent, which is down significantly from last year's 63.3 percent in February. 
"Since the blowout numbers in June and July, when job gains averaged over 1 million per month, the pace of job gains has settled in at a tamer but still solid level of +440k. This tracks with the trend in COVID cases nationally," stated Long. "The number of employees reporting that they were unable to work due to pandemic-related business closures fell from 5 million to 3.8 million during October. However, it was not all good news. Labor force participation failed to improve in October, indicating that last month's job gains were once again primarily among those already looking for work."
In addition, results among the major private sector industries were positive. The leisure and hospitality industry gained 164,000 jobs, while professional and business services saw 100,000 job gains, and a gain of 64,000 jobs in education and health. Public sector employment fell by 73,000 jobs. Average hourly earnings rose by 11 cents in October, while year-over-year wage growth was at 4.9 percent. 
"As household savings continue to dwindle in the absence of earlier levels of fiscal support, more workers are expected to re-enter the market," noted Long. 
"Government employment fell once again, but the BLS cautions that present patterns of employment in public education are confounding seasonal adjustments. Employment growth should remain solid as long as COVID cases are well contained," concluded Long.
For more up-to-date economic updates from NAFCU's award-winning research team, view NAFCU's Macro Data Flash reports.
Related Resources
Consumer Lending
Blog Post
Add to Calendar 2023-11-28 09:00:00 2023-11-28 09:00:00 Growing Creatively & Innovatively in 2024 Listen On: Key Takeaways: [0:58] What can credit unions do to best prepare themselves for 2024? [2:12] Although he sees a glimmer of hope, Jack points out that the liquidity crisis and slow prepayment speeds hamper rapid recovery. [5:22] We discuss how credit unions seek low loan growth through member-centric strategies such as second mortgages and home improvement lending. [7:34] Credit unions are leveraging advancing technology for member-focused engagement. [9:31] How will technology continue to evolve and affect credit unions? [11:43] What role does AI play in innovative growth? [14:14] Credit unions adopt technology for efficiency, enabling staff to focus on personalized member interactions, especially with younger generations. [17:14] Closing thoughts, emphasizing competition against banks and fintech for younger generations. Web NAFCU digital@nafcu.org America/New_York public
Strategy & Growth, Consumer Lending
preferred partner
Allied Solutions
Podcast
---
Get daily updates.
Subscribe to NAFCU today.