November 08, 2021
October jobs report shows healthy, upward growth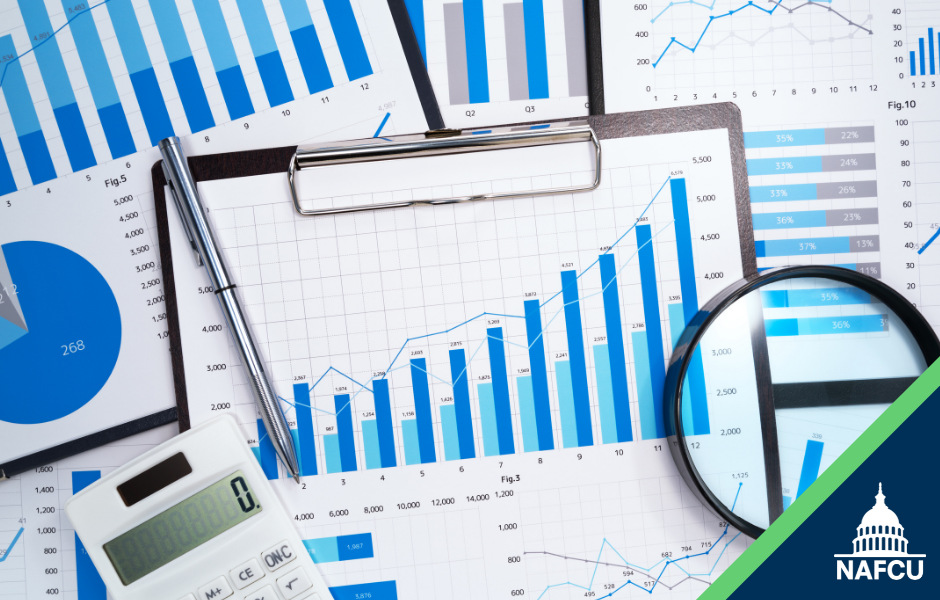 The Bureau of Labor Statistics Friday issued the October Jobs Report which revealed non-farm payrolls increased by 531,000 last month. Of note, August and September job gains were revised upward by a combined 235,000 jobs. NAFCU Chief Economist and Vice President of Research Long analyzed the report in a new NAFCU Macro Data Flash report. 
"The October jobs report was generally positive, meeting expectations for the headline number and delivering healthy upward revisions to prior months," said Long. "Even with the revisions, October was substantially stronger than August and September for employment growth, which is consistent with the view that the delta variant was weighing heavily on the labor market."
Of note, the unemployment rate dropped to 4.6 percent this month, while the labor force participation rate held at 61.6 percent, which is down significantly from last year's 63.3 percent in February. 
"Since the blowout numbers in June and July, when job gains averaged over 1 million per month, the pace of job gains has settled in at a tamer but still solid level of +440k. This tracks with the trend in COVID cases nationally," stated Long. "The number of employees reporting that they were unable to work due to pandemic-related business closures fell from 5 million to 3.8 million during October. However, it was not all good news. Labor force participation failed to improve in October, indicating that last month's job gains were once again primarily among those already looking for work."
In addition, results among the major private sector industries were positive. The leisure and hospitality industry gained 164,000 jobs, while professional and business services saw 100,000 job gains, and a gain of 64,000 jobs in education and health. Public sector employment fell by 73,000 jobs. Average hourly earnings rose by 11 cents in October, while year-over-year wage growth was at 4.9 percent. 
"As household savings continue to dwindle in the absence of earlier levels of fiscal support, more workers are expected to re-enter the market," noted Long. 
"Government employment fell once again, but the BLS cautions that present patterns of employment in public education are confounding seasonal adjustments. Employment growth should remain solid as long as COVID cases are well contained," concluded Long.
For more up-to-date economic updates from NAFCU's award-winning research team, view NAFCU's Macro Data Flash reports.
Related Resources
Add to Calendar 2022-12-01 14:00:00 2022-12-01 14:00:00 Dealing with Difficult Members: 5 Foolproof Techniques Dealing with difficult people is an unfortunate byproduct of the financial services industry. From the teller line to the call center, on up to collections--working with borrowers who are confused, angry and looking for somebody to blame--is a daily occurrence. Frontline staff need to develop a thick skin and a solutions-oriented tool kit to work through these challenging interactions.  We need to remember that the members are not always expressing frustration with the institution. Their ire is most often tied to external events or other triggers. But at the end of the day, we must find a way to meet their needs with as little emotional trauma as possible. Fortunately, in this Dealing with Difficult Members: 5 Foolproof Techniques webinar, you'll learn that there are methods you can utilize to focus on a positive outcome and work through most situations. Anger is a natural emotion and one which is almost universally experienced. Rather than return anger for anger or lose a good customer, why not try to build a better interaction? Key Takeaways Discover how to develop listening strategies Review common anger triggers Learn de-escalation techniques   Purchase Now$295 Members | $395 Nonmembers(Additional $50 for USB)One registration gives your entire team access to the live webinar and on-demand recording until December 1, 2023.Go to the Online Training Center to access the webinar after purchase »   Who Should Attend Presidents/CEOs COOs Branch managers Operations staff titles HR staff Education Credits This webinar doesn't qualify for any continuing education credits recognized by NAFCU or NASBA. About Our Webinars Our webinars are streamed live from NAFCU headquarters near Washington, DC. Your audio/video feed of the presenters includes presentation slides and downloadable handouts. You can easily submit your questions to the presenters at any time during the live broadcast, with no dialing over the phone! The audio and video stream directly through your computer. Web NAFCU digital@nafcu.org America/New_York public
Webinar
Add to Calendar 2022-12-01 14:00:00 2022-12-01 14:00:00 More Benefit, Less Burden from Your Risk Assessment Process About the Webinar Let's talk Risk Assessment! Did you just cringe at those two words? As industry professionals, we get it. For many credit unions, risk assessment seems like a compulsory, tedious task. As you prepare for 2023, consider how you can change your mindset to appreciate the value in the risk assessment process. We'll convince you that risk assessment is actually a beneficial exercise that can support and improve your credit union's cyber readiness and compliance efforts. Are you ready to reevaluate your approach? Join us for our webinar, "More Benefit, Less Burden from Your Risk Assessment Process," on Thursday, December 1, at 2:00 pm EST to learn more about the benefits of a proactive approach to risk assessment, including: Better conveying your program's successes to internal and external audiences  Strengthening decision-making and prioritization of initiatives  Proactively pivoting to focus on new high-risk areas  Consistent scoring and application of control profiles enterprise-wide   Seamless portrayal of how internal controls support mitigating controls  Robust audit trail proving how risk and internal control scores have evolved  Improving how examiners view your institution's risk culture  Watch the Webinar On-Demand Web NAFCU digital@nafcu.org America/New_York public
preferred partner
DefenseStorm
Webinar
---
Get daily updates.
Subscribe to NAFCU today.