March 10, 2022
Omnibus includes NAFCU-sought CUGMA, LIBOR legislation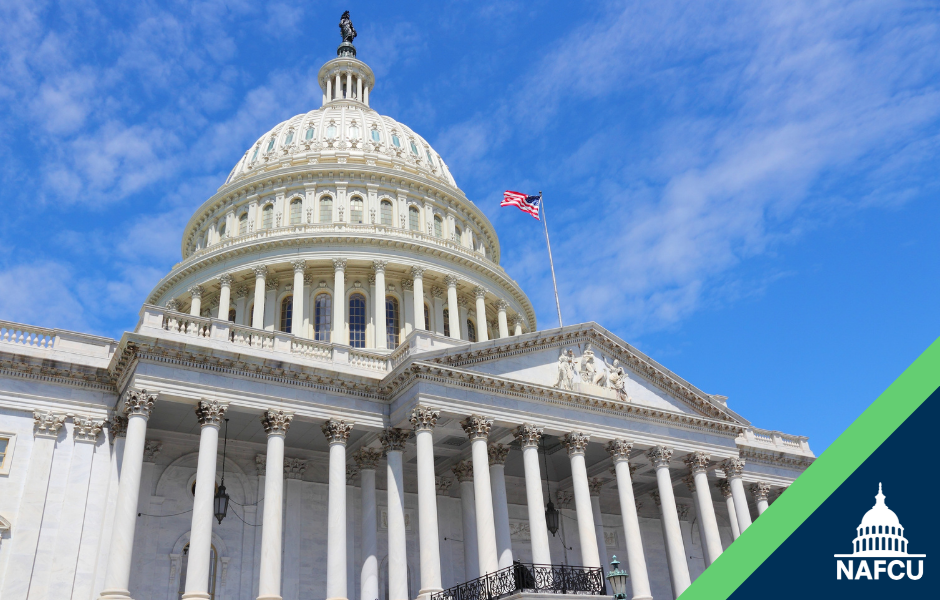 Congressional leadership early Wednesday morning released the text of a massive fiscal omnibus spending bill, which includes the Credit Union Governance Modernization Act (CUGMA) – NAFCU-sought legislation that would modernize the Federal Credit Union (FCU) Act's provisions related to member expulsion in order to keep credit unions, their members, and staff safe from illicit behavior. The legislation was unanimously approved by the House Financial Services Committee in November.
"NAFCU applauds Congressional leadership for advancing the Credit Union Governance Modernization Act and commends Senators Tina Smith and Ben Sasse and Representatives Tom Emmer and Ed Perlmutter for their leadership on this issue and continued efforts to further protect credit unions," said NAFCU Vice President of Legislative Affairs Brad Thaler. "This important legislation will ensure safeguards for credit unions dealing with members who engage in illicit activity that endangers credit union staff and members by allowing federal credit unions establish procedures for expelling members, rather than requiring a member vote.
"NAFCU and our credit union members have pushed hard to advance this bill that provides fundamental reforms for the credit union expulsion process we stand ready to help enact this legislation," concluded Thaler.
The association has long advocated for less burdensome expulsion regulations to alleviate difficulty for credit unions expelling members who are engaging in fraudulent or illegal activities or conducting physical or verbal abuse.
In addition, the omnibus bill contains the Adjustable Interests Rate (LIBOR) Act introduced by Representative Brad Sherman, D-Calif., which would provide clear guidance and a consistent federal standard for contracts with interest rates transitioning away from the London Interbank Offered Rate (LIBOR) index for financial products – which ends June 2023.
Of note, the legislation would also direct the Federal Reserve to determine replacement rates that can be used for contracts lacking fallback language by providing a safe harbor should the contract not specify a non-LIBOR replacement rate.
The omnibus package also includes new provisions on cybersecurity that require critical infrastructure entities and federal agencies to report cyber incidents within 72 hours to the Cybersecurity and Infrastructure Security Agency (CISA) and any ransomware payments with 24 hours. The cyber legislation is similar to language that was originally included in the Senate version of the National Defense Authorization Act (NDAA) last year but ultimately dropped in the final package.
The package provides for $295 million in annual appropriations for the Community Development Financial Institutions (CDFI) Fund and $1.545 million for the NCUA's Community Development Revolving Loan Fund (CDRLF) as well as report language to prioritize those loans for minority depository institutions (MDIs) and smaller credit unions.  It also includes report language to encourage the NCUA to look for ways to increase access to credit unions for the underserved.
In addition, the House also released a short stopgap funding extension through March 15, giving the Senate additional time to clear the larger package. The House cleared both spending measures late Wednesday, sending them to the Senate for action, where they are expected to be considered later this week.
NAFCU remains engaged with Congress as they work to pass this omnibus and will keep credit unions up-to-date via NAFCU Today.
Related Resources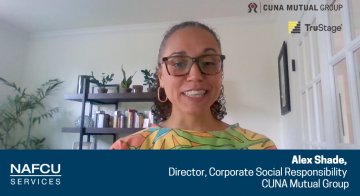 preferred partner
CUNA Mutual Group
Video
Add to Calendar 2022-06-22 14:00:00 2022-06-22 14:00:00 Fraud Reduction with Biometrics About the Webinar  In this timely, not-to-be-missed webinar, experts who are immersed in financial fraud and the cutting-edge technology deployed to mitigate it will dive into authentication and biometrics, fraud predictions and prevention, the strategic application of artificial intelligence and biometrics, and more. If you need to safeguard your credit union from financial fraud and the reputational and financial risks that accompany it, you won't want to miss this interactive and educational session. Watch the Webinar Web NAFCU digital@nafcu.org America/New_York public
preferred partner
Allied Solutions
Webinar
---
Get daily updates.
Subscribe to NAFCU today.