May 23, 2018
Overdraft litigation risk highlighted in NAFCU Compliance Blog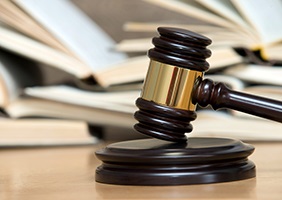 Given the potential litigation risk related to overdraft rules, a recent post on the NAFCU Compliance Blog outlines the requirements of Regulation E and the new tactic being used by law firms to encourage consumers who have been charged overdraft fees to file class action suits against financial institutions.
A post yesterday by NAFCU Vice President of Regulatory Compliance Brandy Bruyere covers the meaning of "overdraft services" and explains what the term does and does not include.
She also discusses the tactic used by law firms to target credit unions, and how one firm has already sent demand letters to credit unions in multiple states over this issue. "The demand letters tend to name a member of the credit union who would represent a proposed class of members who have allegedly been improperly assessed overdraft fees when their accounts held enough funds to cover the transactions," she explains. "The letter may also claim that the credit union's account agreement is vague."
Bruyere points out, however, that not all courts have reached the same conclusion on this issue. A district court in Georgia dismissed a case against a credit union in 2017, she says. The plaintiff appealed that case and it is pending before the 11th Circuit Court of Appeals and NAFCU joined an amicus brief in support of the credit union. "Overall, many of the lawsuits in this area focus on whether the account agreement was specific enough, and may also be rooted in state consumer protection laws depending on the situation," she adds.
Those credit unions that have received such a demand letter are encouraged to contact Bruyere, bbruyere@nafcu.org, so this issue can be tracked by NAFCU's Regulatory Compliance team.
Related Resources
---
Get daily updates.
Subscribe to NAFCU today.