April 10, 2020
Real estate appraisals, reg relief on NCUA agenda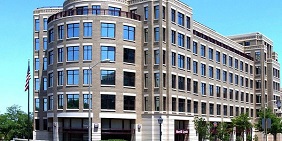 The NCUA Board Thursday is set to issue two rules related to appraisals: A final rule that would raise the threshold for residential real estate appraisals and an interim final rule to provide other appraisal relief. The board will also issue a temporary final rule to provide regulatory relief in response to the coronavirus pandemic.
Additionally, the board will receive a briefing on the agency's central liquidity facility (CLF). Flexibility for credit unions to access the CLF was included in the CARES Act.
Due to the coronavirus pandemic, Thursday's meeting is open to the public via live audio webcast only.
Real estate appraisals
The NCUA Board's proposed rule, issued in November, would increase the threshold for requiring a residential real estate appraisal from $250,000 to $400,000.
The rule would provide parity with banks whose regulators issued a joint final ruling increasing the threshold last September. Real estate appraisals were among the top regulatory issues NAFCU recommended the NCUA Board consider last year in order to address appraiser capacity issues and provide credit unions with relief.
Coronavirus relief
NAFCU has previously urged the NCUA to grant credit unions additional capital flexibility and provide parity with banks in light of the coronavirus outbreak.
The association has also detailed steps the agency could take in relation to other issues, including subordinated debt, approval of secondary capital applications, and modification of stress testing.
Additionally, NAFCU President and CEO Dan Berger encouraged the NCUA to take immediate action to provide credit unions with much needed relief in an op-ed in Credit Union Journal.  
Berger has also urged the NCUA to cease all examination activity and make other regulatory adjustments that would alleviate strict compliance requirements currently in place for credit unions.
During NAFCU's Q1 Member Call-In, NCUA Chairman Rodney Hood provided credit unions with an update on the agency's efforts to support the industry, including offsite exam priorities, annual meetings flexibility, and availability of urgent needs grants and loans for low-income credit unions.
NAFCU has a regulator response table available, outlining the guidance released by various regulators, including the NCUA, as well as a comprehensive summary of the CARES Act.
NAFCU will monitor next week's meeting and update credit unions via NAFCU Today. The board will next meet May 21; view the 2020 meeting dates.
Related Resources
Consumer Lending
Blog Post
Add to Calendar 2023-03-28 14:00:00 2023-03-28 14:00:00 A Deep Dive into FedNow Service Features and 24/7/365 Operations Join part 2 of this FedNow webinar series to deepen your knowledge of FedNow Service features and capabilities to prepare your credit union for 24/7/365 operations. Join Director of FedNow Product Management, Stephanie Miracle, and you'll explore important operational topics that are top of mind for credit unions including release 1 features, reconcilement, accounting changes, reporting, liquidity management, fraud and risk mitigation, ISO 20022, and how to work with your service provider. Operations, technology and business development staff will find this webinar particularly valuable as they consider tactical next steps to convert to always-on payment operations. Key Takeaways Examine specific FedNow operational topics including reporting, reconcilement, seven-day accounting, liquidity management, ISO 20022 and more. Learn about fraud and risk considerations that are inherent to instant payments, and the Federal Reserve's fraud mitigation approach and tools. Discover how to best engage with your service provider partners as you embark on your instant payments implementation journey. Register Now Registration is Complimentary, but you must register to view.One registration gives your entire team access to the live webinar and on-demand recording until March 28, 2024.Go to the Online Training Center to access the webinar after purchase » Who Should Attend? Credit union accounting and finance management NCRMs and risk titles NCCOs and compliance titles Education Credits NCCOs will receive 1.0 CEUs for participating in this webinar NCRMs will recieve 1.0 CEUs for participating in this webinar About Our Webinars Our webinars are streamed live from NAFCU headquarters near Washington, D.C. Your audio/video feed of the presenters includes presentation slides and downloadable handouts. You can easily submit your questions to the presenters at any time during the live broadcast, with no dialing over the phone! The audio and video stream directly through your computer. Web NAFCU digital@nafcu.org America/New_York public
Credits: NCCO, NCRM
Webinar
Add to Calendar 2023-03-28 14:00:00 2023-03-28 14:00:00 SECURE 2.0: Creating a New Retirement Plan Foundation About the Webinar The SECURE 2.0 Act of 2022 was passed by Congress and signed into law by the President on December 26th 2022. The law contains 92 provisions, many of which are designed to expand retirement savings and coverage and simplify retirement plan rules. A number of these provisions will serve as the foundation for new plan formation among small businesses and may propel overall increased participation and savings rates. This is one of the largest pieces of retirement plan legislation in some time. This legislation has been anticipated for nearly a year, with key features contained in previously proposed bills presented over the last several years. While some of these features are identical to what was previously proposed, others have been modified to some extent in the final version of the law. Watch On Demand Web NAFCU digital@nafcu.org America/New_York public
preferred partner
Pentegra
Webinar
---
Get daily updates.
Subscribe to NAFCU today.