November 22, 2021
Rep. Luetkemeyer introduces key bills on SBA direct lending, CFPB oversight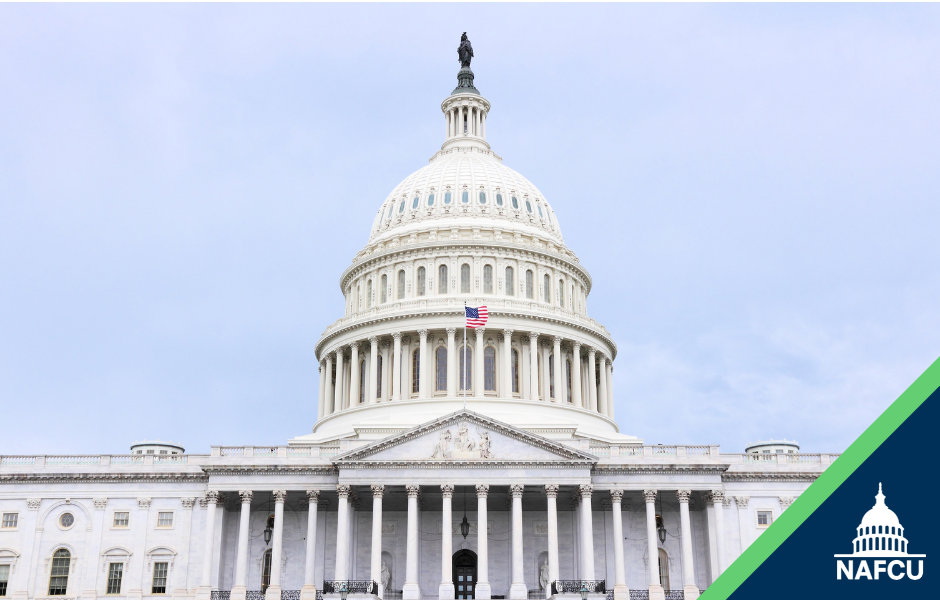 In a strong wave of opposition to the Small Business Administration's (SBA) proposal to have explicit direct lending authority, House Small Business Committee and Consumer Protections and Financial institutions Subcommittee Ranking Member Rep. Blaine Luetkemeyer, R-Mo., introduced legislation that would prohibit the SBA from making direct loans under the 7(a) loan program.
Expressing support for the bill, which is cosponsored by all Committee Republicans, NAFCU Vice President of Legislative Affairs Brad Thaler wrote to Luetkemeyer sharing the congressman's concern that the "government does not belong in the business of making loans, and historically has been unsuccessful at lending." The association has long advocated against the proposal, currently included in the budget reconciliation package, known as the Build Back Better Act.
"NAFCU thanks Representative Luetkemeyer for introducing necessary legislation to prohibit the SBA from originating and distributing loans to small businesses, stopping a provision included in the budget reconciliation legislation that grants the SBA explicit direct lending authority," said NAFCU Senior Vice President of Government Affairs Greg Mesack in response to the bill's introduction.
Mesack also mentions that among other concerns, NAFCU fears this proposal "could sever the relationships between small businesses and the community financial institutions they've trusted for years.
"Unfortunately, with the SBA direct lending program's inclusion in the House-passed Build Back Better Act, there is more work to be done," added Mesack.
The association recognizes the gap in smaller dollar loans to help small businesses, but believes that there are "other ways to address this issue, including strengthening the way existing lenders provide access to capital," noted Mesack.
"We are committed to working with Ranking Member Luetkemeyer to pass this bill and ensure small businesses receive the support needed to be successful," stated Mesack.
Separately, Luetkemeyer introduced another piece of legislation that calls for the creation of an Office of the Inspector General at the CFPB. Thaler Friday sent a letter to Luetkemeyer expressing support for bill, stating that "this new office will bring much needed oversight and accountability to the CFPB."
Since credit unions were not responsible for the financial crisis and remain focused on serving members, Thaler reiterated NAFCU's opposition to the CFPB's examination and enforcement authority over credit unions. "NAFCU also strongly supports legislative improvements to change the structure of the CFPB from an unaccountable, single director to a bipartisan commission," concluded Thaler.
NAFCU will continue to update credit unions on the movement of both bills via NAFCU Today.
Related Resources
Examination & Enforcement
Blog Post
Add to Calendar 2021-12-07 14:00:00 2021-12-07 14:00:00 Protect your CU: Building a Secure Cloud Infrastructure About the Webinar Moving to the cloud saves time, upskills resources, and reduces costs. Most importantly, it makes infrastructure more secure and automates security checks and monitoring. With increases in ransomware scares and other security concerns, financial institutions are leaning on the cloud to better provision for these threats. Join AWS, Think|Stack, and ALPS Federal Credit Union to learn more about how you can build security protocols into your infrastructure and mitigate risks by migrating to the cloud. Watch the Webinar Web NAFCU digital@nafcu.org America/New_York public
preferred partner
Amazon Web Services
Webinar
---
Get daily updates.
Subscribe to NAFCU today.