September 25, 2018
Report: Fintech could cause next financial crisis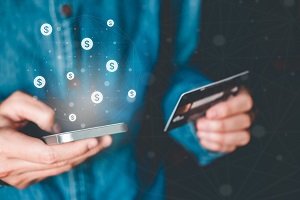 As a House Financial Services subcommittee readies for a hearing Friday examining opportunities in the financial space for fintech, new research suggests that unregulated fintech companies could set the stage for another financial crisis.
The article, posted yesterday to Inside Sources, draws from a research paper by Federal Financial Analytics Inc., which finds that "as finance moves outside banks and the infrastructure heads into the cloud, risk is quickly circumventing banking and threatening critical infrastructure, the ability of central banks to stabilize markets, and even the economic equality on which financial security depends."
Inside Sources also cites NAFCU's recent involvement in a Senate Banking Committee hearing on the subject. During last week's hearing, Sen. Catherine Cortez Masto, D-Nev., directly quoted from a NAFCU-submitted letter and received agreement from a panel of witnesses on the association's position that fintech companies and financial institutions should compete on a level playing field.
The NAFCU-cited letter, sent to the committee ahead of the hearing, urged that "when fintechs compete with regulated financial institutions, they must do so on a level playing field where smart regulations and consumer protections apply to all actors in that space."
NAFCU acknowledges that fintech can produce real benefits to consumers, including increased speed, convenience and new product offerings that make it easier for them to manage their financial lives. However, flexibility within a regulatory regime must be tempered with concern for overall sector stability and competitive equality.
The association will monitor Friday's hearing on fintech, which is slated to begin at 9 a.m. Eastern.
Related Resources
---
Get daily updates.
Subscribe to NAFCU today.