May 29, 2019
Report: Pot banking bill would increase CU deposits $350M
Passing into law The SAFE Banking Act (H.R. 1595), which would institute a safe harbor for financial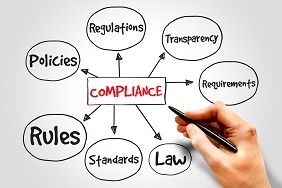 institutions serving legal marijuana businesses, would increase insured deposits at credit unions by about $200 million by 2022 and $350 million by 2029, according to the Congressional Budget Office (CBO).

The CBO also estimates that the legislation would decrease net direct federal spending by $4 million and reduce the federal deficit by $2 million over the next decade.
The bill is cosponsored by a bipartisan group of 184 lawmakers, and was introduced by House Financial Services Committee members Ed Perlmutter, D-Colo., Denny Heck, D-Wash., Steve Stivers, R-Ohio, and Warren Davidson, R-Ohio. 
In March, the House Financial Services Committee advanced the bill on a 45-15 bipartisan vote. NAFCU lobbyists expect that the full House could consider the bill later this summer. 
NAFCU is supportive of Congress examining what steps can be taken to provide greater clarity and legal certainty for credit unions operating in the marijuana-related businesses space.
Credit unions can also access the following NAFCU resources on the marijuana banking issue, including a pros and cons resource, a Compliance Blog post, and articles in its Compliance Monitor and bimonthly magazine.
 
Related Resources
Add to Calendar 2019-08-21 14:00:00 2019-08-21 14:00:00 Small-Dollar Lending: Meeting Your Members' Needs Watch the Webinar On-Demand About the Webinar According to leading economic indicators in June 2019, the US economy is doing well. It has steady growth, low unemployment, and little inflation. Yet, nearly 4 out of every 10 Americans said they wouldn't be able to scrape together the cash to meet a $400 emergency expense. What are the economic forces at work contributing to this anomaly? And how can your credit union help? Research has demonstrated that consumers would prefer to obtain short-term credit from YOU, their local credit union, and regulatory agencies such as the CFPB and NCUA as well as numerous consumer advocacy organizations are encouraging credit unions to provide responsible small-dollar loans to their members. Historically, the two biggest impediments for credit unions to offer affordable short-term loans were complex regulatory requirements and operational obstacles: time, cost, and technology. In this webinar, Christopher Leonard, CEO of Velocity Solutions, explains that these obstacles are no longer in your way! By leveraging digital, turnkey loan platforms, credit unions can provide much-needed liquidity to their members—responsibly, affordably, and compliantly. Christopher will discuss what to look for in partnering with a FinTech provider, and what types of features your members want from a small-dollar loan product. Key Takeaways:  A startling percentage of American consumers are cash poor – why?  Regulatory agencies are looking to community financial institutions to provide responsible short-term credit to these consumers. The impediments that have prevented credit unions from providing small-dollar loans to their members in the past are no longer obstacles! How to get started in choosing a FinTech provider and loan platform. Web NAFCU digital@nafcu.org America/New_York public
webinar
preferred partner
Velocity Solutions, LLC
---
Get daily updates.
Subscribe to NAFCU today.