May 29, 2019
Report: Pot banking bill would increase CU deposits $350M
Passing into law The SAFE Banking Act (H.R. 1595), which would institute a safe harbor for financial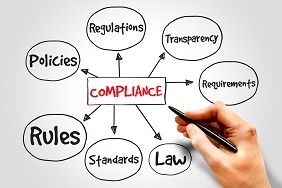 institutions serving legal marijuana businesses, would increase insured deposits at credit unions by about $200 million by 2022 and $350 million by 2029, according to the Congressional Budget Office (CBO).

The CBO also estimates that the legislation would decrease net direct federal spending by $4 million and reduce the federal deficit by $2 million over the next decade.
The bill is cosponsored by a bipartisan group of 184 lawmakers, and was introduced by House Financial Services Committee members Ed Perlmutter, D-Colo., Denny Heck, D-Wash., Steve Stivers, R-Ohio, and Warren Davidson, R-Ohio. 
In March, the House Financial Services Committee advanced the bill on a 45-15 bipartisan vote. NAFCU lobbyists expect that the full House could consider the bill later this summer. 
NAFCU is supportive of Congress examining what steps can be taken to provide greater clarity and legal certainty for credit unions operating in the marijuana-related businesses space.
Credit unions can also access the following NAFCU resources on the marijuana banking issue, including a pros and cons resource, a Compliance Blog post, and articles in its Compliance Monitor and bimonthly magazine.
 
Related Resources
---
Get daily updates.
Subscribe to NAFCU today.