January 18, 2022
Retail sales fall in December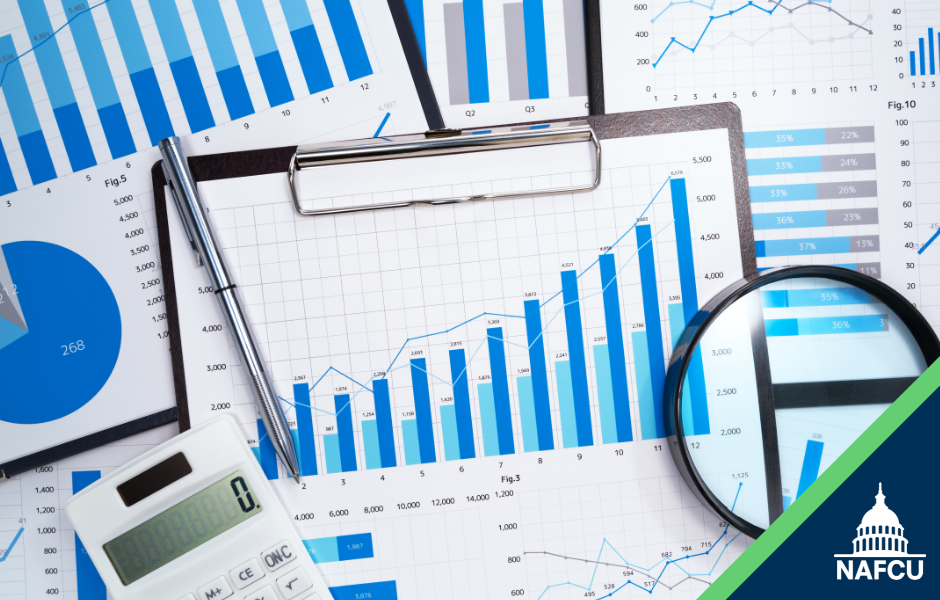 Total retail sales fell by 1.9 percent in December, following gains of 0.2 percent in November and 1.8 percent in October. NAFCU Chief Economist and Vice President of Research Curt Long analyzed the report in a new NAFCU Macro Data Flash report.
"Retail sales growth plunged in December on a seasonally-adjusted basis, which likely reflects earlier holiday shopping this year due to fears of shortages," stated Long. "Among sectors, some of the biggest losers in December, including clothing, sporting goods, and department stores, are ones that typically see strong sales at the end of the year."
Losses were broad across sectors during the month. Sales at nonstore retailers fell by 8.7 percent, followed by furniture stores (-5.5 percent), sporting goods and hobby stores (-4.3 percent), and clothing stores (-3.1 percent). The only winners were miscellaneous retailers (+1.8 percent) and building and garden supply stores (+0.9 percent).
"Sales at restaurants declined by a modest 0.8 percent as diners may have been nervous about the Omicron variant," added Long. "January data will shed more light on the extent to which the holiday season played a role in the weak numbers from December and how much Omicron is weighing on commerce." 
Year-over-year growth in retail sales was up 16.9 percent during the month, which is down from 18.2 percent in November. Control group sales – which excludes auto, gas, and building material categories – were up 17 percent from a year ago.
"Another contraction in sales would be meaningful, as it would suggest broad easing of demand pressures with particular implications for inflation," said Long. "While a March rate hike from the Federal Reserve seems all but certain at this point, the Fed has left open the possibility that later in the year it could opt for faster balance sheet reductions instead of rate hikes if economic conditions weaken or the yield curve flattens."
For more up-to-date economic updates from NAFCU's award-winning research team, view NAFCU's Macro Data Flash reports.
Related Resources
Add to Calendar 2023-11-30 09:00:00 2023-11-30 09:00:00 Safeguarding Credit Unions with Threat Intelligence Listen On: Key Takeaways: [1:01] What is threat intelligence, and why is it important to CUs? [2:14] What are threat intelligence feeds, and what role do they play in strengthening CUs? [4:41] Leveraging threat feeds and integrating intelligence into tools is crucial. [6:35] Learn what threat CUs should be most concerned about. [7:39] Phishing is ever-evolving, and user awareness is critical. [10:43] Learn how Defense Storm uses feeds to protect its customers. [13:28] Threat intelligence is not as complicated as some think; initiation can be easy through Slack, discussions, and a reporting culture. Web NAFCU digital@nafcu.org America/New_York public
preferred partner
DefenseStorm
Podcast
Consumer Lending
Blog Post
Add to Calendar 2023-11-28 09:00:00 2023-11-28 09:00:00 Growing Creatively & Innovatively in 2024 Listen On: Key Takeaways: [0:58] What can credit unions do to best prepare themselves for 2024? [2:12] Although he sees a glimmer of hope, Jack points out that the liquidity crisis and slow prepayment speeds hamper rapid recovery. [5:22] We discuss how credit unions seek low loan growth through member-centric strategies such as second mortgages and home improvement lending. [7:34] Credit unions are leveraging advancing technology for member-focused engagement. [9:31] How will technology continue to evolve and affect credit unions? [11:43] What role does AI play in innovative growth? [14:14] Credit unions adopt technology for efficiency, enabling staff to focus on personalized member interactions, especially with younger generations. [17:14] Closing thoughts, emphasizing competition against banks and fintech for younger generations. Web NAFCU digital@nafcu.org America/New_York public
Strategy & Growth, Consumer Lending
preferred partner
Allied Solutions
Podcast
---
Get daily updates.
Subscribe to NAFCU today.