April 30, 2021
Retailers file interchange lawsuit against Fed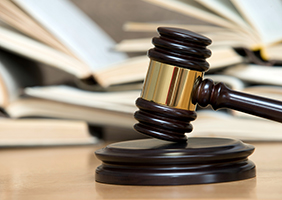 North Dakota-based associations representing retailers have filed a lawsuit against the Federal Reserve, arguing the Fed should lower the cap on interchange fees for debit card transactions. NAFCU is opposed to any efforts that would lower debit card interchange fees.
"It is time for proponents of the Durbin Amendment to recognize the failure of the policy," said NAFCU President and CEO Dan Berger in response to the lawsuit. "When Congress debated the amendment, supporters promised consumers would see billions of dollars in savings via lower prices through a government-sponsored price control on interchange fees. Those savings have yet to materialize for consumers nearly 10 years after the Durbin Amendment went into effect. Instead, retailers and merchants have filled their own coffers. And, today, they are trying to expand this failed policy for their own financial gain at a time when policymakers should be abandoning it."
Under the Dodd-Frank Act, the Durbin Amendment directed the Fed to regulate debit interchange fees in an attempt to prevent card-issuers from unfairly charging merchants with the expectation that doing so would protect consumers from higher costs. However, there is no evidence that merchants have passed along their savings to consumers in the form of price cuts, and the regulatory burden and loss of revenue for banks and credit unions has led to industry consolidation and the difficult choice to charge for services that were once free, such as checking accounts.
The Fed's current cap is set at 21 cents, with the allowance of one additional cent for fraud prevention and 5 basis points for losses. Card-issuers with less than $10 billion in assets are exempt from the rule.
The retailers' associations point to the coronavirus pandemic and consumers' increased use of cards for purchases as a core part of their argument.
NAFCU has consistently advocated against efforts that would undermine credit unions' interchange income and limit their ability to offer their 124 million members affordable products and services. Amid the coronavirus pandemic, the association has shared how credit unions have stepped up to support their members facing financial hardships, including skip-a-pays without penalty, waived fees, low- or no-interest loans, loan modifications, no interest accruals, and more.
Learn more about NAFCU's advocacy on interchange fees here.
Related Resources
---
Get daily updates.
Subscribe to NAFCU today.