October 09, 2020
SBA announces simpler forgiveness for loans under $50K, updates FAQs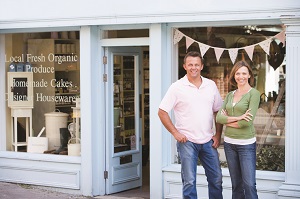 The Small Business Administration (SBA) and Treasury Department Thursday released a simpler loan forgiveness application for paycheck protection program (PPP) loans under $50,000. The SBA also published a notice to platform authorizing officials that the agency has begun remitting loan forgiveness payments to lenders.
In addition, the agencies released updated FAQs providing additional guidance on loan deferrals.
The interim final rule released Thursday aims to simplify further:
the forgiveness and loan review processes for PPP loans of $50,000 or less; and
lender responsibilities with respect to the review of borrower documentation of eligible costs for forgiveness in excess of a borrower's PPP loan amount for PPP loans of all sizes.
The simpler loan application – SBA Form 3508S – may be used by any borrower with a total loan amount of less than $50,000, except for those borrowers that together with their affiliates received loans totaling $2 million or greater. A borrower that uses this form is exempt from any reductions in the borrower's loan forgiveness amount based on reductions in full-time employees or reductions in employee salary/wages. Instructions on completing the form are available here.
Lenders will still have to confirm receipt of the borrower certification in Form 3508S and confirm receipt of the documentation the borrower must submit to aid in verifying payroll and nonpayroll costs.
The association has also actively sought automatic forgiveness of small dollar PPP loans for the benefit of both small businesses and credit unions that are recovering from the coronavirus pandemic and may have strained financial and human resources.
Under the new FAQs, the agencies clarify that the deferral period – enacted under the Paycheck Protection Program Flexibility Act – automatically applies to all PPP loans and lenders should notify borrowers of the change. The agency does not require a formal modification to the promissory note.
In addition, a Bloomberg article examining PPP fraud found that 75 percent of the approved PPP loans that have been connected to fraud by the U.S. Department of Justice occurred at financial technology companies. Of note, fintech companies arranged just 15 percent of PPP loans overall highlighting that while "borrower fraud doesn't mean lenders broke the rules of the program," the speed in processing loans may have had unintended consequences.
NAFCU continues to work closely with the SBA, Treasury Department, and Congress to make improvements to the PPP and secure guidance needed to ensure credit unions can lend effectively through the program.
Related Resources
Examination & Enforcement
Blog Post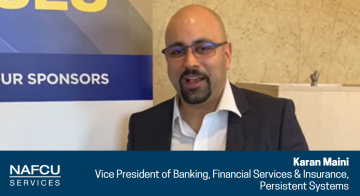 preferred partner
Persistent Systems
Video
Fraud, Current Affairs, Credit Unions, Compliance, Risk Management
preferred partner
Allied Solutions
Blog Post
Add to Calendar 2022-05-16 09:00:00 2022-05-16 09:00:00 Managing Fraud at Credit Unions in an Increasingly Digital World To remain competitive, credit unions are increasingly adopting digital offerings. However, digital growth can lead to increased application fraud. Legacy systems primarily intended to ensure compliance with Know Your Customer (KYC) and Customer Identification Programs are no longer effective. With so much personally identifiable information available, both real and synthetic, newer and more dynamic technologies are required to stop fraud. What's at stake: The ability to keep up with banks and fintechs increasingly able to provide a seamless digital onboarding experience and access to new products and money right away. Getting it wrong not only means higher losses, but reduced growth in the long term. In the face of this increasingly digital world, it's not realistic to manually review everything. Newer types of fraud such as synthetic identities often go undetected and can account for up to 10% of chargeoffs. Evaluating the identities of potential new members at onboarding has to be done in an automated fashion using technology that includes phone and email intelligence, as well as other signals to flag high risk applications so they can be more fully vetted. Understanding how to incorporate new technology at account opening and knowing what verification strategies to pursue when you suspect fraud can help credit unions ensure predictable growth with minimal losses. Get the Report: Location NAFCU digital@nafcu.org America/New_York public
preferred partner
SentiLink
Whitepaper
---
Get daily updates.
Subscribe to NAFCU today.