March 04, 2021
SBA to host webinar series on smallest biz PPP window, releases new IFR and forms for Schedule C borrowers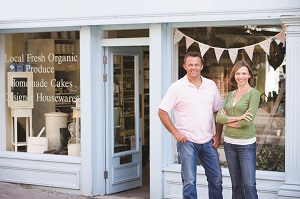 Following the Small Business Administration's (SBA) announcement of an exclusive paycheck protection program (PPP) window for small businesses with fewer than 20 employees through March 9, the agency is hosting a series of webinars to give an overview of the key changes to ensure equitable access to the program. The events will be hosted by the SBA in partnership with the Public Private Strategies Institute, and other stakeholders.
Additionally, the SBA released new application forms and an interim final rule (IFR) stating that the definition of "income" will include gross income for consistency with the intent to provide relief to small businesses and prioritize loans to those in underserved markets. Of note, a Schedule C filer may elect to calculate the owner compensation share of its payroll costs based on net profit or gross income.
The IFR also amends the safe harbor for review of loans indicating that borrowers who use gross income to calculate the maximum loan amount for a first-draw loan and report more than $150,000 in gross income will not be automatically deemed to have made the required certification. For more on the changes, the SBA is hosting a webinar today at 4:00 p.m. Eastern.
During the PPP window webinar series, which began Wednesday, participants will review:
what steps can be taken to take advantage of the exclusive window;

additional changes and recent policy announcements made by the Biden administration; and

have the ability to ask SBA leadership questions.
The remaining webinar schedule follows:
The Biden administration last week issued a statement outlining updates to the program in an effort to promote equitable access to relief and the SBA eliminated three PPP application-related exclusions. Additionally, the agency announced that it plans to set aside $1 billion of program funding for borrowers with no employees who are located in low- and moderate-income communities.
NAFCU will continue to advocate for program improvements and transparent guidance to ensure credit unions can lend effectively through the PPP. Stay tuned to NAFCU Today for the latest on the program from the SBA, Treasury and the administration. Access the association's recently updated PPP FAQs here.
Related Resources
Add to Calendar 2021-04-15 09:00:00 2021-04-15 09:00:00 Attracting Younger Borrowers with Education Lending Listen On: Key Takeaways: [02:29] 66% of Gen Z are saying that they are worried about accumulating or not being able to pay off their student loan debt. More than 80% of respondents in that survey said they are going to attain at least a two-year degree.  [03:21] 67% of student loan borrowers took out at least one additional product with the credit union who they finance their student loan through. It is a great opportunity to not only attract but to continue to retain and grow those relationships. [10:07] Franklin Mint wanted to offer the program to prospective members so they did print advertising, online advertising, outdoor advertising, and Pandora. The first 7 months of the year they averaged 300-400 visits to their student loan page.  After the campaign, it went up to 1500-4000 visits.  Web NAFCU digital@nafcu.org America/New_York public
Consumer Lending, Student Loans, Credit Unions
preferred partner
LendKey
Podcast
Strategy, Marketing, Growth & Retention, Customer Engagement
preferred partner
CUNA Mutual Group
Blog Post
---
Get daily updates.
Subscribe to NAFCU today.