March 29, 2023
SBC examines oversight of failed banks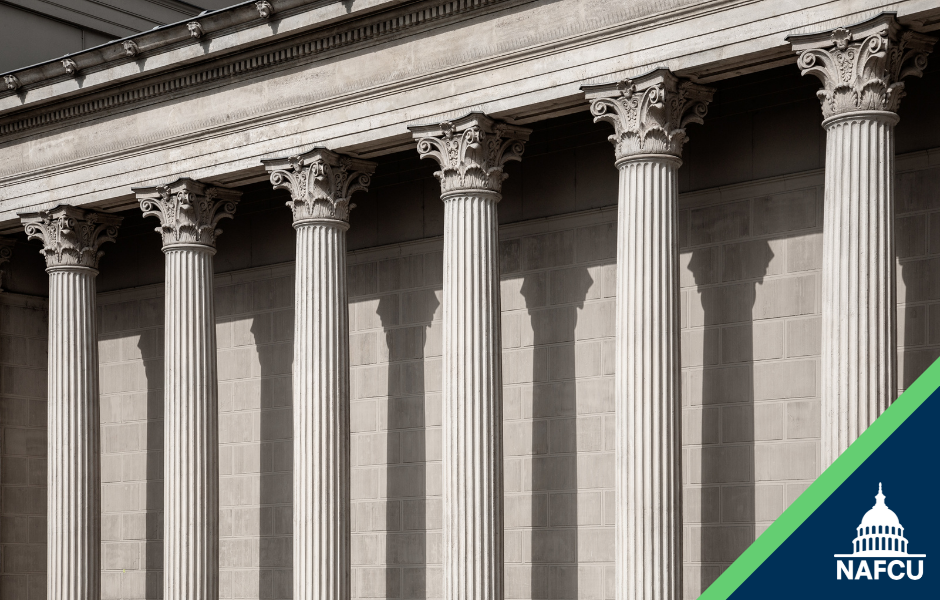 Yesterday, the Senate Banking Committee held a hearing to discuss with regulators the Silicon Valley Bank (SVB) and Signature Bank collapses, which occurred earlier this month. Federal Deposit Insurance Corporation (FDIC) Chair Martin Gruenberg, Federal Reserve Vice Chair of Supervision Michael Barr, and Treasury Department Undersecretary for Domestic Finance Nellie Liang testified before lawmakers.
Committee Chairman Sherrod Brown, D-Ohio, began the hearing by calling on SVB and Signature Bank CEOs to testify before Congress, adding that the failures left many unanswered questions and "a lot of justified anger" towards all involved parties. Brown also stated that he heard directly that "Ohio banks and credit union institutions – institutions that are sound and well-capitalized – didn't want to see deposits flee their institutions for the biggest Wall Street banks."
In their opening statements, all three agency representatives reiterated the safety and soundness of the American banking system, noting that these were "isolated incidents" stemming from poor liquidity and risk management by the banks.
Republicans on the committee demanded to know why the regulators failed to act when so many warning signs – including risky business practices, lack of basic liquidity management, and an absence of a chief risk officer – were evident over the years. Committee Ranking Member Tim Scott, R-S.C., told Barr that the Fed should have acted on these concerns and that "our regulators appear to be asleep  at the wheel."
"State and federal regulators failed to appropriately use the tools they have to supervise and regulate the failed institutions," he added.
Sens. Katie Britt, R-Ala., John Kennedy, R-La., and Tina Smith, R-Minn., also questioned the regulators on why so many red flags were missed or not addressed, including the uninsured status of 94 percent of SVB's deposits.
Sen. Elizabeth Warren, D-Mass., asked the agencies whether stronger regulations for big banks were needed as a result of these failures, to which each replied "yes." Each agency confirmed that more information and any policy recommendations will be included in their reports set to come out in May. 
The House Financial Services Committee will also meet tomorrow at 10 a.m. Eastern to discuss the bank failures. NAFCU Vice President of Legislative Affairs Brad Thaler submitted a letter ahead of the hearing reiterating that the credit union industry remains strong amid recent events, noting that while banks only have roughly 50 percent of deposits insured by the FDIC, over 90 percent of credit union deposits are insured by the NCUA.

Read the letter to lawmakers. NAFCU continues to reiterate the safety and soundness of credit unions and their strong relationships with their members.
Related Resources
Add to Calendar 2023-11-30 09:00:00 2023-11-30 09:00:00 Safeguarding Credit Unions with Threat Intelligence Listen On: Key Takeaways: [1:01] What is threat intelligence, and why is it important to CUs? [2:14] What are threat intelligence feeds, and what role do they play in strengthening CUs? [4:41] Leveraging threat feeds and integrating intelligence into tools is crucial. [6:35] Learn what threat CUs should be most concerned about. [7:39] Phishing is ever-evolving, and user awareness is critical. [10:43] Learn how Defense Storm uses feeds to protect its customers. [13:28] Threat intelligence is not as complicated as some think; initiation can be easy through Slack, discussions, and a reporting culture. Web NAFCU digital@nafcu.org America/New_York public
preferred partner
DefenseStorm
Podcast
Consumer Lending
Blog Post
Add to Calendar 2023-11-28 09:00:00 2023-11-28 09:00:00 Growing Creatively & Innovatively in 2024 Listen On: Key Takeaways: [0:58] What can credit unions do to best prepare themselves for 2024? [2:12] Although he sees a glimmer of hope, Jack points out that the liquidity crisis and slow prepayment speeds hamper rapid recovery. [5:22] We discuss how credit unions seek low loan growth through member-centric strategies such as second mortgages and home improvement lending. [7:34] Credit unions are leveraging advancing technology for member-focused engagement. [9:31] How will technology continue to evolve and affect credit unions? [11:43] What role does AI play in innovative growth? [14:14] Credit unions adopt technology for efficiency, enabling staff to focus on personalized member interactions, especially with younger generations. [17:14] Closing thoughts, emphasizing competition against banks and fintech for younger generations. Web NAFCU digital@nafcu.org America/New_York public
Strategy & Growth, Consumer Lending
preferred partner
Allied Solutions
Podcast
---
Get daily updates.
Subscribe to NAFCU today.