March 03, 2020
SCOTUS rules City of Miami FHA case moot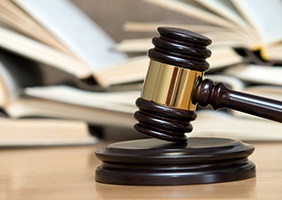 The Supreme Court Monday vacated a previous decision ruling plaintiffs can no longer rely on the Eleventh Circuit Court's decision in City of Miami v. Wells Fargo & Co as a source of support in similar cases. The City of Miami last month filed the Suggestion of Mootness following its voluntarily dismissal of pending lawsuits against Bank of America, Wells Fargo, Citigroup, and JPMorgan Chase related to discriminatory practices under the Fair Housing Act.
Under the new ruling, Wells Fargo will not have to litigate similar cases in the Eleventh Circuit and the previous decision can no longer serve as precedent when pursuing a similar claim under the Fair Housing Act.
NAFCU had previously joined with several other financial industry trade organizations to petition the U.S. Supreme Court in Wells Fargo & Co. v. City of Miami to review the lawsuits and request review of the federal appeals court decision on remand and argue a narrower approach to the right of access under the FHA's discrimination clause is needed to protect financial institutions from frivolous lawsuits. Additionally, the amicus brief raised concerns regarding a municipality representing itself as an "aggrieved person" under the Fair Housing Act.
Additionally, the association has continuously highlighted that credit unions have not engaged in the illegal and discriminatory practices of banks, including redlining, because credit unions were established to offer provident credit to any member in their field of membership. NAFCU will continue its housing finance reform efforts to ensure credit unions' unfettered access to the secondary mortgage market.
Related Resources
Add to Calendar 2023-11-30 09:00:00 2023-11-30 09:00:00 Safeguarding Credit Unions with Threat Intelligence Listen On: Key Takeaways: [1:01] What is threat intelligence, and why is it important to CUs? [2:14] What are threat intelligence feeds, and what role do they play in strengthening CUs? [4:41] Leveraging threat feeds and integrating intelligence into tools is crucial. [6:35] Learn what threat CUs should be most concerned about. [7:39] Phishing is ever-evolving, and user awareness is critical. [10:43] Learn how Defense Storm uses feeds to protect its customers. [13:28] Threat intelligence is not as complicated as some think; initiation can be easy through Slack, discussions, and a reporting culture. Web NAFCU digital@nafcu.org America/New_York public
preferred partner
DefenseStorm
Podcast
Consumer Lending
Blog Post
Add to Calendar 2023-11-28 09:00:00 2023-11-28 09:00:00 Growing Creatively & Innovatively in 2024 Listen On: Key Takeaways: [0:58] What can credit unions do to best prepare themselves for 2024? [2:12] Although he sees a glimmer of hope, Jack points out that the liquidity crisis and slow prepayment speeds hamper rapid recovery. [5:22] We discuss how credit unions seek low loan growth through member-centric strategies such as second mortgages and home improvement lending. [7:34] Credit unions are leveraging advancing technology for member-focused engagement. [9:31] How will technology continue to evolve and affect credit unions? [11:43] What role does AI play in innovative growth? [14:14] Credit unions adopt technology for efficiency, enabling staff to focus on personalized member interactions, especially with younger generations. [17:14] Closing thoughts, emphasizing competition against banks and fintech for younger generations. Web NAFCU digital@nafcu.org America/New_York public
Strategy & Growth, Consumer Lending
preferred partner
Allied Solutions
Podcast
---
Get daily updates.
Subscribe to NAFCU today.