June 23, 2021
SCOTUS rules FHFA structure unconstitutional, director can be removed at will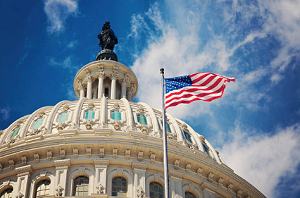 The U.S. Supreme Court has upheld part of a lower court ruling that the Federal Housing Finance Agency's (FHFA) structure is unconstitutional under the separation of powers doctrine because the agency's lone director is insufficiently accountable to the president. This decision overturns the current FHFA structure that allows the director to be removed before the end of their five-year term only 'for cause.'
"The Supreme Court's decision to rule the FHFA's structure unconstitutional leaves many unanswered questions for the housing market amid the COVID-19 economic recovery and remaining uncertainties," said NAFCU President and CEO Dan Berger. "During this period of uncertainty, NAFCU will continue to advocate for policymakers to ensure credit unions retain uninterrupted access to the secondary mortgage market as well as for the GSE Patch to be extended over the long-term."
This decision mirrors the Court's decision in the lawsuit brought by Seila Law challenging the CFPB's single-director structure, determining that it is unconstitutional; the Court agreed to hear the FHFA case shortly after the CFPB decision was issued.
The Court held that, even though they found the FHFA was unconstitutionally structured, the Court's decision does not invalidate the amendments made to the Preferred Stock Purchase Agreements by the FHFA and Treasury Department.
In addition, the Court stated that the FHFA acted within its authority to make those changes, thereby dismissing the shareholders' claims that the net worth sweep of Fannie Mae and Freddie Mac's profits violates the statute.
As a result, the Court unanimously dismissed shareholders' claims regarding the constitutionality of the net worth sweep and sent the case back to lower courts. The Court explicitly stated that the shareholders could not seek to void the 20212 agreement altogether. 
A White House official has confirmed the Biden administration plans to replace FHFA Director Mark Calabria in the wake of the ruling, according to the Wall Street Journal; Calabria was appointed to the position in 2019 by President Donald Trump.
Related Resources
Add to Calendar 2023-11-30 09:00:00 2023-11-30 09:00:00 Safeguarding Credit Unions with Threat Intelligence Listen On: Key Takeaways: [1:01] What is threat intelligence, and why is it important to CUs? [2:14] What are threat intelligence feeds, and what role do they play in strengthening CUs? [4:41] Leveraging threat feeds and integrating intelligence into tools is crucial. [6:35] Learn what threat CUs should be most concerned about. [7:39] Phishing is ever-evolving, and user awareness is critical. [10:43] Learn how Defense Storm uses feeds to protect its customers. [13:28] Threat intelligence is not as complicated as some think; initiation can be easy through Slack, discussions, and a reporting culture. Web NAFCU digital@nafcu.org America/New_York public
preferred partner
DefenseStorm
Podcast
Consumer Lending
Blog Post
Add to Calendar 2023-11-28 09:00:00 2023-11-28 09:00:00 Growing Creatively & Innovatively in 2024 Listen On: Key Takeaways: [0:58] What can credit unions do to best prepare themselves for 2024? [2:12] Although he sees a glimmer of hope, Jack points out that the liquidity crisis and slow prepayment speeds hamper rapid recovery. [5:22] We discuss how credit unions seek low loan growth through member-centric strategies such as second mortgages and home improvement lending. [7:34] Credit unions are leveraging advancing technology for member-focused engagement. [9:31] How will technology continue to evolve and affect credit unions? [11:43] What role does AI play in innovative growth? [14:14] Credit unions adopt technology for efficiency, enabling staff to focus on personalized member interactions, especially with younger generations. [17:14] Closing thoughts, emphasizing competition against banks and fintech for younger generations. Web NAFCU digital@nafcu.org America/New_York public
Strategy & Growth, Consumer Lending
preferred partner
Allied Solutions
Podcast
---
Get daily updates.
Subscribe to NAFCU today.