July 07, 2020
SCOTUS: TCPA exception violates First Amendment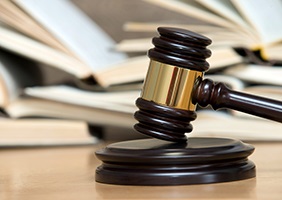 The U.S. Supreme Court Monday released its decision in a lawsuit, Barr v. American Association of Political Consultants, Inc., challenging the Telephone Consumer Protection Act's (TCPA) exception for government-backed debt. The Supreme Court found that it violates the First Amendment, upholding the U.S. Court of Appeals for the Fourth Circuit's decision in the case.
Under the exception, calls intended to collect a debt owed to or guaranteed by the U.S. are exempt from the TCPA. The Supreme Court found that this provision is severable from the TCPA, leaving the rest of the law intact. The Ninth Circuit Court of Appeals also previously found the exception violates the constitution.
In addition to this issue, the Supreme Court could review the TCPA's definition of an autodialer. In 2018, the Ninth Circuit expanded the definition; NAFCU has called on the Federal Communications Commission (FCC) to take a narrower approach to defining an automatic telephone dialing system (ATDS).
NAFCU has actively engaged with the FCC on efforts to modernize the TCPA for many years to ensure credit unions can contact their members regarding important, time-sensitive information, without fear of frivolous litigation.
The association is currently working closely with the commission on call labeling and blocking issues resulting from the implementation of the TRACED Act and STIR/SHAKEN caller identification framework meant to target illegal robocalls. The association has shared how credit unions' calls to members with important financial information are being erroneously blocked and is advocating for additional transparency and consistency in call labeling and blocking, as well as meaningful redress mechanisms in these instances.
Stay tuned to NAFCU Today for the latest on TCPA developments.
Related Resources
---
Get daily updates.
Subscribe to NAFCU today.