June 15, 2020
Senators call on SBA, Treasury to streamline PPP forgiveness application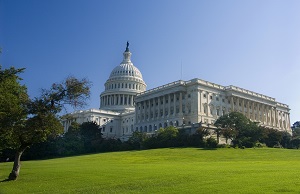 Between a pair of letters Friday, almost all members of the Senate have called on Small Business Administration (SBA) Administrator Jovita Carranza and Treasury Secretary Steven Mnuchin to revise the SBA's paycheck protection (PPP) forgiveness application with improvements needed to streamline and simplify the process.
NAFCU last week sent a letter to the Senate Small Business Committee ahead of its hearing with Carranza and Mnuchin and raised support for automatic forgiveness of PPP loans under $150,000. NAFCU President and CEO Dan Berger further detailed how automatic forgiveness would benefit small businesses and credit unions that are recovering from the coronavirus pandemic with strained financial and human resources in a follow up letter to Carranza.
A bipartisan group of forty-four Senators signed onto a letter led by Sen. Mike Rounds, R-S.D., and Senate Banking Committee Chairman Mike Crapo, R-Idaho, and called for a one-page loan forgiveness application for loans under $250,000, instead of the 11-page forgiveness application that was recently released by the SBA.
"The Administration's intentions to scrutinize PPP loans above $2 million is an appropriate oversight of taxpayer resources," the lawmakers wrote. "Failing to streamline the loan forgiveness application for loans that are worth a mere fraction of that will not only leave millions of small business owners without the relief that they were promised by Congress, but it will also introduce a needless complication to our nation's economic recovery."
Senate Democrats' also united in a call for simplification of the forgiveness process in a letter – which was signed by all 47 members of the party's caucus – led by Senate Minority Leader Chuck Schumer, D-N.Y., Senate Small Business Committee Ranking Member Ben Cardin, D-Md., Senate Banking Committee Ranking Member Sherrod Brown, D-Ohio, and Sen. Jeanne Shaheen, D-N.H.
Citing feedback from a number of businesses and lenders, the Democratic lawmakers agreed with their counterparts that the current application is "tremendously cumbersome and overly complex, especially for very small businesses, sole proprietors, and underserved borrowers."
In addition, the Democrats requested that the SBA release a final, updated form only after engaging directly with Congress for input to ensure that the form upholds the intent within the CARES Act and follows through on the senators' requests, which include:
a process for streamlined forgiveness for smaller loans with an easy-to-use form;

further guidance issued from the SBA to provide lenders with a reasonable safe harbor protection when certifications are made by borrowers in the forgiveness process for small dollar loan amounts;

the development of a comprehensive suite of approved online tools and resources to help small businesses and nonprofits as they navigate the process; and

a well-staffed help line for borrowers or lenders to easily reach someone to talk to if they face any challenges with the forgiveness forms or process.
NAFCU has consistently sought additional guidance from the SBA on the topic of PPP loan forgiveness and has shared ways to improve the program as the Senate considers Phase 4 relief provisions. The association will continue working closely with the SBA, Treasury, and Congress to ensure credit unions can lend effectively through the PPP.
Access NAFCU's PPP FAQs here; more information is also available on the SBA's and Treasury's websites.
Related Resources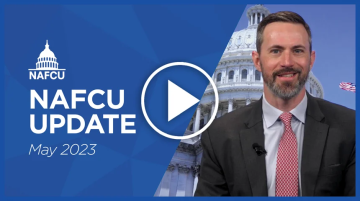 Video
Add to Calendar 2023-06-01 09:00:00 2023-06-01 09:00:00 Managing Risk with Derivatives In today's interest rate environment, derivatives are an essential tool that plays a key role in mitigating rate risk in credit unions' loan portfolios and in pricing member share accounts. By providing access to fairly priced products and services, credit unions support their local communities and play an important role in the nation's financial health. Get the Report: Location NAFCU digital@nafcu.org America/New_York public
preferred partner
Piper Sandler
Whitepaper
---
Get daily updates.
Subscribe to NAFCU today.