August 03, 2022
Senators introduce NAFCU-opposed bill providing NCUA with additional vendor authority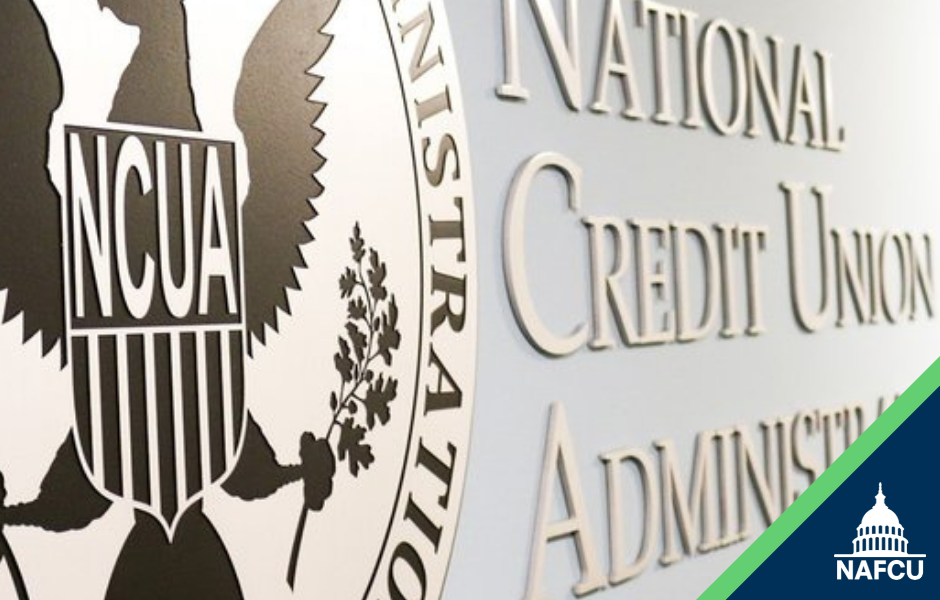 Senators Jon Ossoff, D-Ga., Cynthia Lummis, R-Wyo., and Mark Warner, D-Va., Monday introduced S. 4698, the Improving Cybersecurity of Credit Unions Act, which would give the NCUA additional authority to examine credit unions' third-party vendors.
NAFCU has long opposed similar legislation, including the House version of this bill introduced in March, specifically highlighting concerns about the wide authority it would give the NCUA and potential costs to credit unions.
NAFCU Vice President of Legislative Affairs Brad Thaler recently wrote to Congress on this issue noting there are tools already in place for the agency to get access to information about vendors and the agency's time and resources are "better focused on reducing regulatory burden by coordinating efforts among the financial regulators."
As previously reported in NAFCU Today, the NCUA has not been transparent on the costs and how they would use this new authority. While S. 4698 would require the NCUA to hold a budget hearing for any new expenditures, implementing such new authority for the NCUA would require significant expenditures by the agency, a direct cost to credit unions across the country who fund the NCUA budget.
The association believes the NCUA should instead focus on where their expertise lies – regulating credit unions – and working with the Federal Financial Institutions Examination Council to gain information on vendors already vetted by federal regulators.
NAFCU will continue to oppose granting this additional authority for the NCUA and will keep members up to date via NAFCU Today on relevant regulatory changes.
Related Resources
Add to Calendar 2022-12-01 14:00:00 2022-12-01 14:00:00 More Benefit, Less Burden from Your Risk Assessment Process About the Webinar Let's talk Risk Assessment! Did you just cringe at those two words? As industry professionals, we get it. For many credit unions, risk assessment seems like a compulsory, tedious task. As you prepare for 2023, consider how you can change your mindset to appreciate the value in the risk assessment process. We'll convince you that risk assessment is actually a beneficial exercise that can support and improve your credit union's cyber readiness and compliance efforts. Are you ready to reevaluate your approach? Join us for our webinar, "More Benefit, Less Burden from Your Risk Assessment Process," on Thursday, December 1, at 2:00 pm EST to learn more about the benefits of a proactive approach to risk assessment, including: Better conveying your program's successes to internal and external audiences  Strengthening decision-making and prioritization of initiatives  Proactively pivoting to focus on new high-risk areas  Consistent scoring and application of control profiles enterprise-wide   Seamless portrayal of how internal controls support mitigating controls  Robust audit trail proving how risk and internal control scores have evolved  Improving how examiners view your institution's risk culture  Watch the Webinar On-Demand Web NAFCU digital@nafcu.org America/New_York public
preferred partner
DefenseStorm
Webinar
Add to Calendar 2022-12-01 14:00:00 2022-12-01 14:00:00 Dealing with Difficult Members: 5 Foolproof Techniques Dealing with difficult people is an unfortunate byproduct of the financial services industry. From the teller line to the call center, on up to collections--working with borrowers who are confused, angry and looking for somebody to blame--is a daily occurrence. Frontline staff need to develop a thick skin and a solutions-oriented tool kit to work through these challenging interactions.  We need to remember that the members are not always expressing frustration with the institution. Their ire is most often tied to external events or other triggers. But at the end of the day, we must find a way to meet their needs with as little emotional trauma as possible. Fortunately, in this Dealing with Difficult Members: 5 Foolproof Techniques webinar, you'll learn that there are methods you can utilize to focus on a positive outcome and work through most situations. Anger is a natural emotion and one which is almost universally experienced. Rather than return anger for anger or lose a good customer, why not try to build a better interaction? Key Takeaways Discover how to develop listening strategies Review common anger triggers Learn de-escalation techniques   Purchase Now$295 Members | $395 Nonmembers(Additional $50 for USB)One registration gives your entire team access to the live webinar and on-demand recording until December 1, 2023.Go to the Online Training Center to access the webinar after purchase »   Who Should Attend Presidents/CEOs COOs Branch managers Operations staff titles HR staff Education Credits This webinar doesn't qualify for any continuing education credits recognized by NAFCU or NASBA. About Our Webinars Our webinars are streamed live from NAFCU headquarters near Washington, DC. Your audio/video feed of the presenters includes presentation slides and downloadable handouts. You can easily submit your questions to the presenters at any time during the live broadcast, with no dialing over the phone! The audio and video stream directly through your computer. Web NAFCU digital@nafcu.org America/New_York public
Webinar
Examination & Enforcement Operations
Blog Post
---
Get daily updates.
Subscribe to NAFCU today.