June 29, 2020
Senators propose NAFCU-sought BSA reforms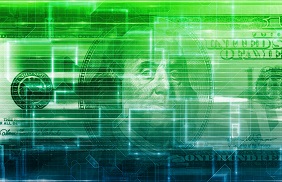 Senate Banking Committee Chairman Mike Crapo, R-Idaho, and Ranking Member Sherrod Brown, D-Ohio, last week reached an agreement on reforms to the Bank Secrecy Act (BSA)/anti-money laundering (AML) regime. NAFCU has long urged Congress to make BSA/AML reforms to reduce credit unions' reporting burden and make other improvements.
"NAFCU appreciates Senators Mike Crapo and Sherrod Brown for their leadership in working in a bipartisan manner to improve our current BSA/AML regime," said NAFCU President and CEO Dan Berger. "This proposal will better equip financial institutions for compliance with FinCEN's customer due diligence rule and help prevent bad actors from gaining access to our nation's financial system through cloaked identities. We strongly support Congress passing these important reforms into law."
The agreement would require the Treasury Department to evaluate the usefulness of currency transaction report (CTR) and suspicious activity report (SAR) filings and review whether filing thresholds for these reports need to be updated.
It would also require reporting companies to provide the Financial Crimes Enforcement Network (FinCEN) with beneficial ownership information. Reporting companies would have one year to update any changes in beneficial ownership with FinCEN, though Treasury and other agencies could assess whether a shorter time period is needed.
In addition, it would require FinCEN to issue a rulemaking to revise its customer due diligence rule in order to address how financial institutions are to access information provided to the Treasury Department by reporting companies to confirm customer-provided beneficial ownership information for CDD. This would require credit unions to implement further processes to accommodate the CDD rule changes.
The fiscal year 2021 National Defense Authorization Act (NDAA) could serve as a vehicle for these reforms. The agreement has been filed as an amendment to the FY2021 NDAA and could be added as the Senate considers it this week.
NAFCU is currently reviewing the bill in detail; BSA/AML reform is one of the association's advocacy priorities for 2020. 
NAFCU has previously urged the Senate to advance BSA/AML legislation as the House last year passed NAFCU-supported legislation to reduce the burden of SAR and CTR filings.
The association has a host of resources available, including a webinar and past blog posts (here and here), to help credit unions comply with the customer due diligence rule. NAFCU met with FinCEN in 2018 to discuss credit unions' concerns about the regulatory burden of BSA requirements.
Related Resources
---
Get daily updates.
Subscribe to NAFCU today.