June 11, 2019
Senators release draft of bipartisan BSA/AML reform bill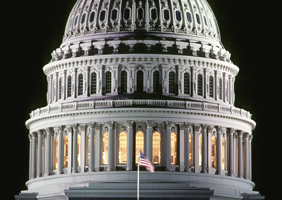 A bipartisan group of senators has released draft legislation to reform aspects of the Bank Secrecy Act (BSA), specifically targeted at anti-money laundering (AML)-combating the financing of terrorism (CFT) requirements. The draft comes as the House Financial Services Committee is set to markup a bill related to beneficial owners.
The draft from Senate Banking Committee members Mark Warner, D-Va., Tom Cotton, R-Ark., Mike Rounds, R-S.D., and Doug Jones, D-Ala., aims to modernize the AML-CFT regime and create a more transparent cooperate ownership system.
According to a release from the senators, the draft legislation would, among other things:
establish federal reporting requirements mandating that all beneficial ownership information be maintained in a comprehensive federal database, accessible by federal and local law enforcement;
create a hub of financial expert investigators at the Financial Crimes Enforcement Network (FinCEN) to investigate potential AML-CFT activity in collaboration with federal government agencies;
create a team of FinCEN technology experts to further the development of new and essential technologies that can assist financial institutions and the federal government in their efforts to combat money laundering; and
require law enforcement to coordinate with financial regulators to provide periodic feedback to financial institutions on their suspicious activity reports.
NAFCU will continue to analyze the proposed provisions and what they would mean for credit unions. The senators are seeking public feedback through July 19.
Today, the House Financial Services Committee begins a markup of eight bills, including one to help financial institutions comply with the new customer due diligence (CDD) rule by requiring companies to disclose their true "beneficial owners" to FinCEN for creation of a database of beneficial ownership information that would be available to law enforcement agencies and financial institutions.
The committee previously advanced the COUNTER Act, which included a NAFCU-sought amendment to reduce the burden of certain suspicious activity report (SAR) filings on financial institutions and would index the threshold for currency transaction reports (CTRs) to inflation. The bill would also make improvements to the BSA/AML regime, such as improved examiner training, and encourage innovation in the AML system.
NAFCU will monitor today's markup and update credit unions on the committee's discussions and any amendments that are added to credit union-related bills.
Related Resources
---
Get daily updates.
Subscribe to NAFCU today.