December 07, 2022
Sens. Padilla, Cramer introduce NAFCU-backed CLF bill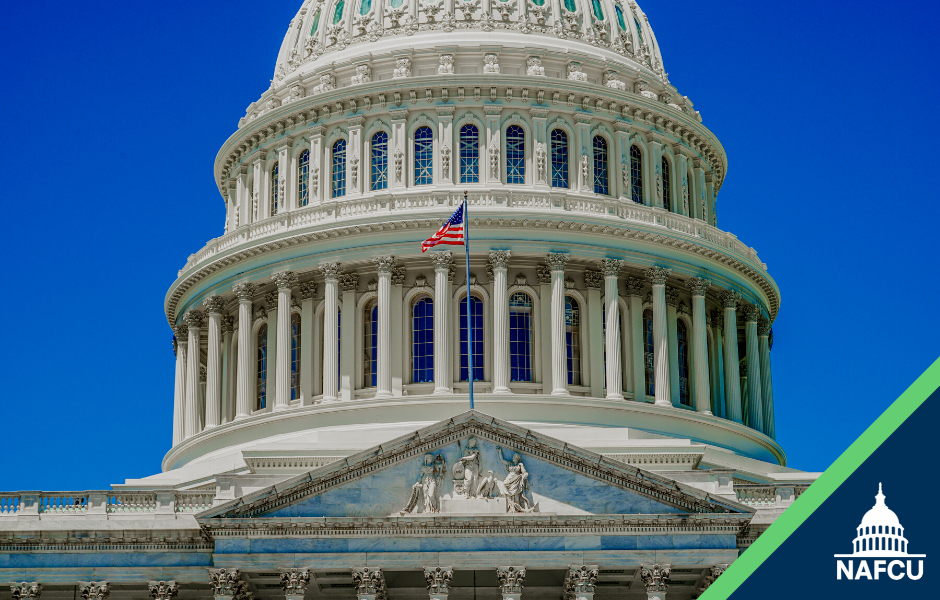 Sens. Alex Padilla, D-Calif., and Kevin Cramer, R-N.D., have introduced S. 5183 that would continue Central Liquidity Facility (CLF) enhancements by allowing corporate credit unions to purchase CLF capital stock for a specific subset of members, rather than for all members, for the next five years.
"NAFCU thanks Senators Padilla and Cramer for introducing bipartisan legislation which would offer credit unions greater flexibility and ample liquidity resources, as they continue to brace economic headwinds," stated NAFCU President and CEO Dan Berger. "We have urged lawmakers to make CLF enhancements permanent since the CARES Act and will continue to do so to allow credit unions to best serve their 134 million members."
Both lawmakers have steadily advocated for Congress to include provisions that would make CLF enhancements permanent in the FY2023 National Defense Authorization Act (NDAA), which is still being worked on by both chambers; the final text is expected to be released this week.
"Congress created the Central Liquidity Facility in 1978 to improve the general financial stability of credit unions by serving as a liquidity lender to credit unions experiencing unusual or unexpected liquidity shortfalls," said Padilla. "Unfortunately, under current law, smaller credit unions often do not have access to the critical tool that could help them address liquidity shortfalls, especially amid higher interest rates."
Of note, NCUA Chairman Todd Harper recently testified before the House and Senate highlighting the agency's efforts to maintain the safety and soundness of the credit union industry. During his testimony, Harper reiterated to lawmakers the importance of making CLF flexibility permanent to ensure credit unions, especially smaller institutions, have access to resources for future emergencies. 
NAFCU echoed similar sentiments to the Senate Banking Committee, writing that these enhancements give the NCUA a "vital tool to ensure the credit union system has access to a critical contingent liquidity source as it responds to the COVID-19 pandemic and beyond."
Learn more about the legislation. Stay tuned to NAFCU Today for updates on this and other key pieces of credit union legislation. 
Related Resources
Add to Calendar 2023-12-07 14:00:00 2023-12-07 14:00:00 BSA Back to Basics: CTR and SAR Filings From identifying when Bank Secrecy Act (BSA) regulations require filing a currency transaction report (CTR) and suspicious activity report (SAR) to learning how to tactically complete those forms, in this back-to-basics webinar, you'll evaluate how to apply BSA requirements to transactions to determine when filings are required and how to complete the forms associated with those filings. Key Takeaways Learn the basics of BSA/AML regulations for CTR and SAR filing requirements Understand how to implement BSA/AML regulations at your organization to detect transactions that require a CTR and/or SAR Discover how to use the CTR and SAR forms in FinCEN's BSA E-Filing system Receive a step-by-step walkthrough of completing CTR and SAR forms.   Register Now $295 Members | $395 Nonmembers(Additional $50 for USB)One registration gives your entire team access to the live webinar and on-demand recording until December 7, 2024.Go to the Online Training Center to access the webinar after purchase »   Who Should Attend NCBSOs NCCOs NCRMs BSA, compliance and risk titles Education Credits NCCOs will receive 1.0 CEUs for participating in this webinar NCRMs will recieve 1.0 CEUs for participating in this webinar NCBSOs will recieve 1.0 CEUs for participating in this webinar CPA credit information is below; recommended 1.0 CPE credits. CPA Certification Credit Information (Note:  Webinars must be attended when aired to receive CPE credits.) Reviewer: Josie Collins, Senior Associate Director of Education, NAFCU Learning Objectives:  See key takeaways Program Level: Basic Prerequisites Needed: None Advance Preparation Needed: None Delivery Method: Group Internet-Based Recommended CPE Credits: 1.0 credits Recommended Field of Study: Reguatory Ethics – Technical About Our Webinars Our webinars are streamed live from NAFCU headquarters near Washington, DC. Your audio/video feed of the presenters includes presentation slides and downloadable handouts. You can easily submit your questions to the presenters at any time during the live broadcast, with no dialing over the phone! The audio and video stream directly through your computer. Web NAFCU digital@nafcu.org America/New_York public
Credits: NCCO, NCRM, NCBSO, CPE
Webinar
Add to Calendar 2023-12-07 14:00:00 2023-12-07 14:00:00 Breaking Down Silos: Collaborating to Combat Cyber Fraud About the Webinar With the rapidly evolving threat landscape, it is clear that operating in isolation is no longer a viable strategy for effective and proactive cyber risk management. The challenges presented by cyber threats demand a concerted effort within your credit union to break down silos and collaborate effectively. Your credit union's information security and fraud teams must work together to develop a comprehensive and cohesive approach to managing cyber risks. In this session, we will explore how to leverage expertise and tools to be proactive in your fraud detection. Join DefenseStorm's resident Fraud Geek and senior product manager, Adam Barrett where we will delve into how your credit union can: Evaluate edge data to better identify fraudsters hiding behind VPNs Cultivate effective relationships to combat fraud Efficiently engage with your red team Open up the dialogue around pain points or blind spots to improve your ability to stop cyber fraud Register Here Web NAFCU digital@nafcu.org America/New_York public
preferred partner
DefenseStorm
Webinar
Add to Calendar 2023-12-06 09:00:00 2023-12-06 09:00:00 Navigating Student Lending: A 2023 Review and 2024 Outlook Listen On: Key Takeaways: [0:57] What were the biggest challenges and opportunities with regard to student lending and CUs in 2023? [2:55] We discuss the duality of education lending: in-school financing for younger individuals and post-graduation refinancing for lasting credit union engagement. [5:47] The credit union journey emphasizing its natural progression from student loans to auto and mortgage opportunities. [6:25] During the student loan repayment pause, credit unions benefited as borrowers saved money, but the impact upon resumption is expected to be manageable. [9:36] What were the most significant policy changes that impacted student lending and credit unions in 2023? [13:52] Predictions for student lending and CUs in 2024. [14:50] Long-term value in engaging young borrowers, highlighting lifetime financial opportunities. Web NAFCU digital@nafcu.org America/New_York public
preferred partner
LendKey
Podcast
Consumer Lending
preferred partner
Open Lending
Blog Post
---
Get daily updates.
Subscribe to NAFCU today.