October 21, 2019
Supreme Court to rule on CFPB structure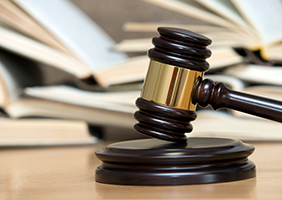 The U.S Supreme Court last week agreed to hear a case, filed by Seila Law, challenging the CFPB's single-director structure. Last month, CFPB Director Kathy Kraninger notified congressional leaders that the bureau would no longer defend its director structure, following years of lawsuits and calls from various stakeholders.
"Regardless of how the Supreme Court rules – NAFCU still believes that a commission structure at the CFPB is absolutely essential to ensuring greater transparency and accountability," said NAFCU president and CEO Dan Berger following the decision. "A commission would allow for more open debate, diversity of thought, and a stable leadership structure that would better serve consumers in the long-run.
But until Congress acts to implement this change, we will continue to work alongside CFPB Director Kathy Kraninger, who has been open to addressing the needs of credit unions and their 118 million members," added Berger. "More so, as the only financial services trade association to oppose subjecting credit unions to CFPB authority, NAFCU will continue to push for the bureau to exempt credit unions from its rulemakings."
The CFPB also indicated that it would not defend its position in a filing to the Supreme Court related to the Selia Case. NAFCU is supportive of legislation to reform the bureau's governance structure to a bipartisan commission, as well as other reforms pursued by Congress.
Kraninger reiterated the bureau's stance last week during a House Financial Services hearing saying that the bureau's statutory director-removal provision should be reviewed as it may be unconstitutional.
The case could also have implications on the structure of the Federal Housing Finance Agency (FHFA).  The Fifth Circuit, sitting en banc, recently ruled that the FHFA's structure, which is also single director, is unconstitutional.  The agency previously decided not to defend its structure; however, changed its position under Director Calabria.
NAFCU will continue to monitor and update credit unions as the case moves through the court.
Related Resources
Add to Calendar 2023-11-30 09:00:00 2023-11-30 09:00:00 Safeguarding Credit Unions with Threat Intelligence Listen On: Key Takeaways: [1:01] What is threat intelligence, and why is it important to CUs? [2:14] What are threat intelligence feeds, and what role do they play in strengthening CUs? [4:41] Leveraging threat feeds and integrating intelligence into tools is crucial. [6:35] Learn what threat CUs should be most concerned about. [7:39] Phishing is ever-evolving, and user awareness is critical. [10:43] Learn how Defense Storm uses feeds to protect its customers. [13:28] Threat intelligence is not as complicated as some think; initiation can be easy through Slack, discussions, and a reporting culture. Web NAFCU digital@nafcu.org America/New_York public
preferred partner
DefenseStorm
Podcast
Consumer Lending
Blog Post
Add to Calendar 2023-11-28 09:00:00 2023-11-28 09:00:00 Growing Creatively & Innovatively in 2024 Listen On: Key Takeaways: [0:58] What can credit unions do to best prepare themselves for 2024? [2:12] Although he sees a glimmer of hope, Jack points out that the liquidity crisis and slow prepayment speeds hamper rapid recovery. [5:22] We discuss how credit unions seek low loan growth through member-centric strategies such as second mortgages and home improvement lending. [7:34] Credit unions are leveraging advancing technology for member-focused engagement. [9:31] How will technology continue to evolve and affect credit unions? [11:43] What role does AI play in innovative growth? [14:14] Credit unions adopt technology for efficiency, enabling staff to focus on personalized member interactions, especially with younger generations. [17:14] Closing thoughts, emphasizing competition against banks and fintech for younger generations. Web NAFCU digital@nafcu.org America/New_York public
Strategy & Growth, Consumer Lending
preferred partner
Allied Solutions
Podcast
---
Get daily updates.
Subscribe to NAFCU today.