September 28, 2018
Thaler stresses need for fintech, FI level playing field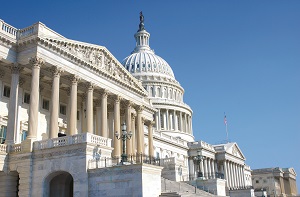 NAFCU's Brad Thaler in a letter Thursday told members of a House Financial Services subcommittee that fintech companies should compete with financial institutions "on a level playing field of regulation – from data security to consumer protection."
Thaler, NAFCU's vice president of legislative affairs, sent the letter to Subcommittee on Financial Institutions and Consumer Credit Chairman Blaine Luetkemeyer, R-Mo., and Ranking Member Lacy Clay, D-Mo., ahead of today's hearing "Examining Opportunities for Financial Markets in the Digital Era." The hearing is slated to begin at 9 a.m. Eastern.
"Consumers today come to expect technological developments from their financial institution – from online banking to mobile bill pay," Thaler wrote.
He urged Congress to do more to modernize laws and regulations "to allow credit unions to keep up and compete with technological advances," and reiterated NAFCU's call for a national data security standard to hold all entities that handle consumer financial data to similar standards as credit unions under the Gramm-Leach-Bliley Act.
"[A] fintech company that permits consumers to consolidate control over multiple accounts on a single platform elevates the risk of fraud and may not be subject to cybersecurity examination in the same way that credit unions are," Thaler said.
NAFCU acknowledges that fintech can produce real benefits to consumers, including increased speed, convenience and new product offerings that make it easier for them to manage their financial lives. However, flexibility within a regulatory regime must be tempered with concern for overall sector stability and competitive equality.
Read the full letter here.
Related Resources
Privacy , Privacy
Blog Post
Privacy , Privacy
Blog Post
---
Get daily updates.
Subscribe to NAFCU today.