January 17, 2019
Trump renominates Hood to NCUA Board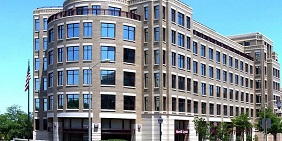 President Donald Trump on Wednesday renominated Rodney Hood to the NCUA Board. Trump originally nominated Hood to the position in June, but had to refile the nomination as the Senate failed to act on it before the end of the 115th Congress.
Hood previously served on the board from 2005-2010; he is being nominated to fill a six-year term that will expire in 2023.
Hood currently works at JPMorgan Chase and prior to serving on the NCUA Board was a deputy administrator of the Rural Housing Service.
The NCUA Board is comprised of three, Senate-confirmed members; two seats are currently filled. Board Member Rick Metsger's term expired in August 2017, but he has indicated he will serve until Trump's nominee to replace him is confirmed.