May 22, 2018
Trump signs repeal of CFPB's indirect auto lending bulletin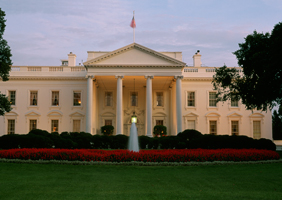 President Donald Trump on Monday signed the repeal of the CFPB's 2013 bulletin regarding indirect auto lending. In response, CFPB Acting Director Mick Mulvaney said the bureau would reexamine the requirements of the Equal Credit Opportunity Act.
While NAFCU and credit unions strongly support fair lending, the association worried that the bulletin could potentially set the stage for making indirect lenders, including credit unions, liable for fair lending violations by auto dealers.
The CFPB bulletin was repealed by both the House and Senate using the Congressional Review Act (CRA). This is the first use of the CRA on regulatory guidance that was never submitted to Congress as a rule. Senate Republicans invoked the CRA on this regulatory action based on a Government Accountability Office (GAO) finding that the CFPB's bulletin was generally enforced by the bureau the same way as a rule, yet was never submitted to Congress for review as is protocol for all rules created by regulators. Because Congress never reviewed the bulletin, the CRA's 60-legislative-day clock never started, thus never expired.
In remarks Monday, Mulvaney also said he would work with congressional staff and federal agency's to identify any other documents that should be submitted to Congress for review.
Get daily updates.
Subscribe to NAFCU today.